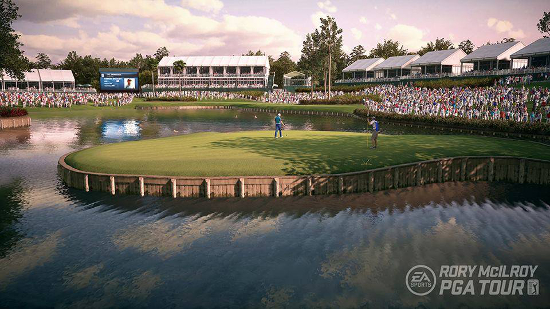 Golf is one of the few sports now to feature actual competition with the arrival of the "sim" game The Golf Club last August and its recent push due to a retail release and accompanying feature update. It's appeal is fairly limited however, targeting the golfing purists, while the upcoming Rory McIlroy PGA Tour is clearly trying to draw in casuals as well.
A poll was posted last week to gauge how the presence of The Golf Club could be affecting the approach for some towards Rory McIlroy PGA Tour due out in July. The results show that The Golf Club isn't having much influence on the potential market for McIlroy.
Of those that already own The Golf Club 23% deemed themselves likely to buy McIlroy PGA Tour, 9% are undecided, and only 7% unlikely to purchase. Of the respondents who don't own TGC 26% are likely to buy McIlroy, 13% are undecided, while just 6% who have interest in golf games plan to pass on it.
The numbers suggest that The Golf Club has a grasp on a very small and specific segment of the market and those consumers are going to consider McIlroy regardless of whether they are satisfied with that game. It's good news for EA Sports who has struggled over the last year in how to market the game sans Tiger Woods and The Masters.