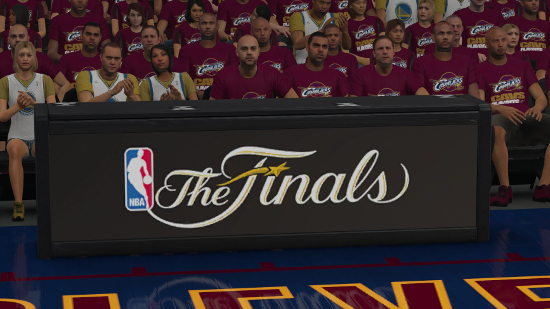 After a week's wait for the 2015 NBA Finals to begin, they'll finally tip-off tomorrow night. The Golden State Warriors take on the Cleveland Cavaliers in a series heavily favored to go the Warriors' way.
Over at Hit The Pass, the new website headed by myself and Rich Grisham that launched today, is a run-through of the entire series as simulated in NBA 2K15. Every single minute of every game was watched and noted and then highlights were pulled along with statistics and analysis. Rosters, rotations, and minutes were all made to be as accurate as possible. The two of us discussed the intricate process behind creating the simulation in this video.
You won't find a more extensive and detailed simulation of a sporting event, probably ever – and the series turns out to be very compelling with some dramatic endings.