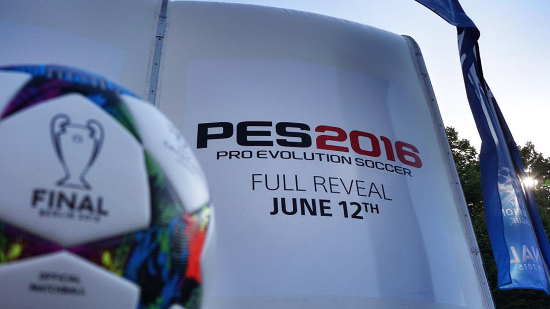 Even though Konami is largely moving out of the console gaming market one of the few properties of theirs that will continue on is Pro Evolution Soccer. A "full reveal" for PES 2016 is being planned for Friday, June 12.
There's significance to that date as it comes just days before E3 begins. As always the FIFA series, PES' direct competitor, will have a big presence at the event – from any announcements and/or trailer at EA's press conference that following Monday to the game being out on the show floor from Tuesday-Thursday. Konami will get a jump on them this way, even though one big announcement has already been made for FIFA 16.
PES 2015 was generally regarded as having a superior gameplay experience to FIFA 15 but trailed it in terms of feature set, presentation, and licensing.