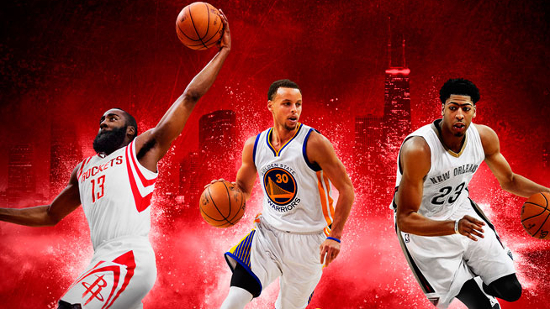 We've known about Spike Lee's involvement with NBA 2K16 since April but today 2K Sports finally confirmed his presence with the game and explained the role he's had in shaping the popular story mode first introduced in 2K14.
Lee has written and directed the mode for NBA 2K16 and it appears it'll no longer feature your created MyPlayer, at the very least in name. Instead the story focuses on a player named Frequency Vibrations – and no that's not a joke – whose "personal exploits off the court are just as chaotic as the game on it".
"It's about the trials and tribulations of life on a big stage with the money, fame, temptations, family members, the press, fans, all that stuff," Lee said.
Those hoping for a grittier, more realistic storytelling will be disappointed to know the game still carries with it an "E" rating from the ESRB. It's still possible it could be more grounded and better acted than those in the past, even with the main character having the name Frequency Vibrations, but for those who've struggled to relate to how their guy has acted in MyCareer the first two stories it's not a good sign that's going to change. NBA 2K16 is set to release on September 25 for those who pre-order.
(Update) 2K has since issued a statement, clarifying the vague initial information they provided about playing as a character named Frequency Vibrations, that MyCareer will remain similar to that of 2K14 and 2K15 with created players being used. They'll just be stuck with the "Frequency Vibrations" nickname this time.