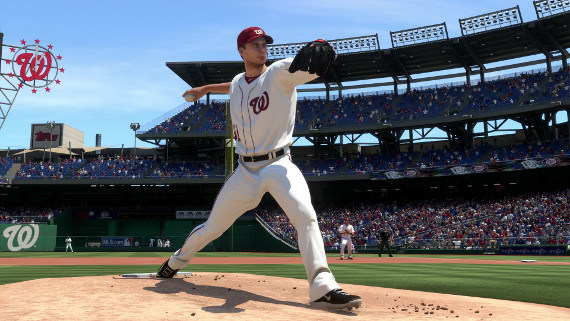 Max Scherzer has been on an incredible tear as of late, which included a no-hitter (hit batsman away from a Perfect Game), and a stretch of 23 1/3 innings where he surrendered just a single hit. That has resulted in a much-deserved ratings boost in the latest roster update for MLB 15: The Show that arrived today. Scherzer has risen 3 points to 97 Overall.
Other players on the rise include Albert Pujols (+3 to 89), Dallas Keuchel (+3 to 89), and Brett Gardner (+3 to 86). Those headed downward include Jonathan Lucroy (-3 to 84), Michael Pineda (-2 to 83), and Michael Cuddyer (-4 to 80).
Among the new crop of rookies is Steven Matz, who made his debut with the Mets yesterday, to memorable results. Not only did he get a win but he went 3– at the plate with 4 RBI. Matz enters The Show rated 70 Overall with "A" Potential".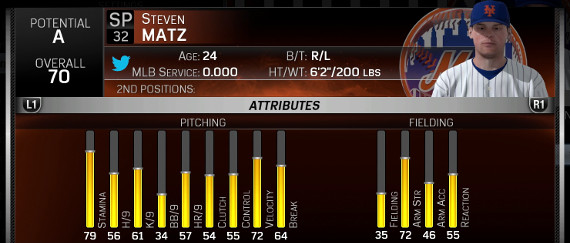 New Rookies
Steven Matz, SP, Mets (70 Overall, A Potential)
Matt Wisler, SP, Braves (69 Overall, A Potential)
Justin Nicolino, SP, Marlins (67 Overall, B Potential)
Adam Morgan, SP, Phillies (67 Overall, B Potential)
Deven Marrero, SS, Red Sox (66 Overall, A Potential)
Kyle Kubitza, 3B, Angels (62 Overall, B Potential)
Jose DePaula, SP, Yankees (62 Overall, B Potential)
Nick Rumbelow, RP, Yankees (58 Overall, B Potential)