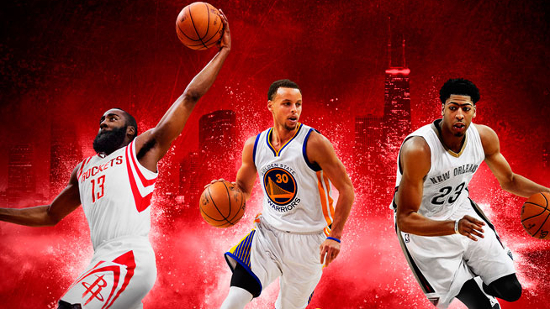 An achievements list for NBA 2K16 surfaced today and, if accurate, reveals a ton of information about the upcoming game. To date 2K Sports hasn't revealed anything about the product besides Spike Lee's involvement, the soundtrack, and the inclusion of Summer League. This achievements list reveals some significant features that surely wouldn't have even been talked about for a month or two otherwise.
Among the group of achievements is mention of "MyLeague Online". MyLeague was introduced in 2K15 as a highly customizable offline franchise mode that wasn't infected by Virtual Currency. MyLeague Online would seem then to act as an Online Franchise for 2K16.
There's the "Greatest of All-Time" in Play-Now Online which would be anyone's guess, but considering Michael Jordan's involvement with the collector's edition of the game it's probably related to his career in some form or fashion.
Team relocation, three-team trades, and the Summer League are being added to both MyGM and MyLeague. Additionally there's a bunch of achievements related to the story path in MyCareer, including "announce where your college ball will be played at", social events, free agency announcements, max contract signings, and All-Star selections.