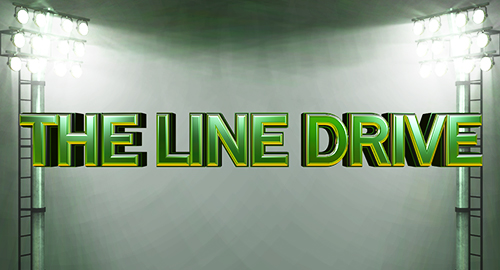 The Line Drive is a weekly collection of news, links, deal alerts, and updates that didn't necessarily warrant their own postings.
♦Check out articles written and videos recorded for Sporting News and Hit The Pass:
     •Free agency winning and losing teams for NBA 2K16
     •Discussing the leaked features for NBA 2K16 (video)
     •Reviewing Rory McIlroy PGA Tour (video)
     •The Highlight Room is starting soon – send us your top plays
     •Never miss a video! Subscribe to the Hit The Pass Youtube page
♦Madden NFL 16 can still be pre-ordered with Amazon Prime for $50 on XB1/PS4.
♦Digital version of NBA 2K16 special edition will not include the Jordan fathead or poster.
♦This week Rory McIlroy PGA Tour is the sole focus of the Press Row Podcast.
♦New screenshots have been added to the FB album for NBA Live 16.
♦New screenshots have been added to the FB album for Madden NFL 16.
♦New screenshots have been added to the FB album for NHL 16.
♦EA Sports detailed some unique in-arena atmosphere in NHL 16 for four more teams.
♦More questions have been answered by EA relating to NHL 16 on the official page.
♦EA Sports goes into the history of soundtracks and the process for Madden NFL 16's.
♦The full list of Xbox/PlayStation achievements is out for Madden NFL 16.
♦The first patch, which will reduce PS4 fan noise, is in the works for Rocket League.
♦New Kickstarter launched for a documentary to be made on Midway during the 90s.
♦New details on the online multiplayer were revealed for Tony Hawk's Pro Skater 5.
♦Bases Loaded is returning, for a release on PlayStation 4, but only in Japan.
♦The NCAA has asked for delay of payments to players from the likeness lawsuit ruling.
♦Comcast is launching a streaming service with EA games through the X1 cable box.