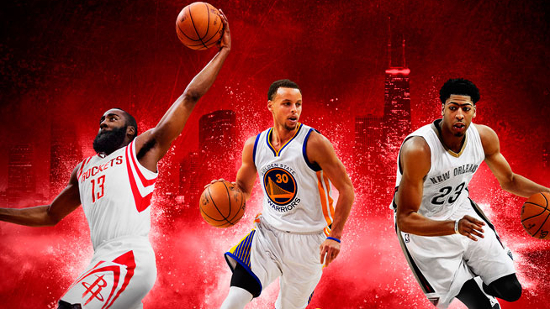 It's rare to have any game information leak prior to the planned marketing schedule for the annual sports games. That's especially true of 2K Sports who has always been very protective of their traditional cycle. NBA 2K16 releases in two months, and the company hasn't even put out a single screenshot or shown any gameplay footage yet, while revealing very little about the feature set and hinting any news would still be several weeks away.
That makes what's going on with NBA 2K16 outside of their control completely unprecedented. Leaks have revealed details like the cover athletes, Spike Lee's involvement, some colleges being included, plus MyLeague Online, team relocation, new online modes and others – all before 2K planned to announce them.
More keeps on finding a way out, and that's true again today thanks to Microsoft's SmartGlass app, which has since had the info erased. More details on features related to MyGM, MyCareer, MyLeague, and My Team have been uncovered, further confirmation of the leaked earlier features is made, and there's a first description of the new "2K Pro Am" which may be a replacement for last year's "Jordan Rec Center".