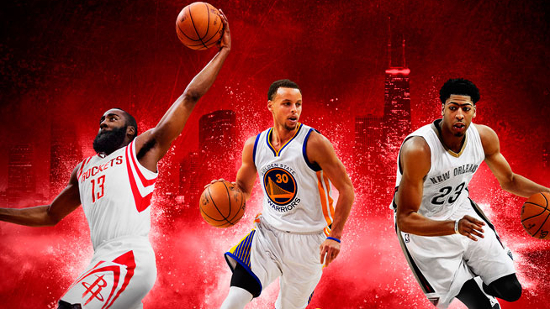 A while back three new historic teams were announced for NBA 2K16. Now 2K Sports has confirmed there will be a total of 12 classic teams added with the upcoming game. Two of the remaining nine teams were revealed today.
The 1999-00 Portland Trail Blazers and 2002-03 Dallas Mavericks join the 1999-00 Toronto Raptors, 2000-01 Los Angeles Lakers, and 2007-08 Boston Celtics. 2K will be unveiling two teams every Thursday, filling out the unknown seven over the next five weeks.
The '99 Blazers team lost the Western Conference Finals in 7 games to the eventual champion Lakers. The roster features Damon Stoudemire, Steve Smith, Scottie Pippen, Rasheed Wallace, Arvydas Sabonis, and Detlef Schrempf.
The '02 Mavericks team lost in the Western Conference Finals in 6 games to the eventual champion San Antonio Spurs. The roster features Dirk Nowitzki, Steve Nash, Michael Finley, Nick Van Exel, Raef LaFrentz, and Shawn Bradley.