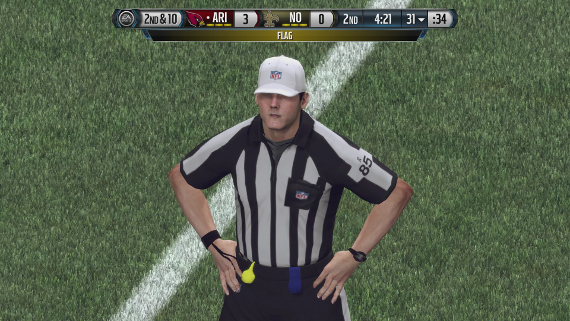 While there's a lot to like about Madden NFL 16, it's also arguably the buggiest release for the series in recent memory. At the top of the list is the encroachment bug during gameplay, as well as several that are extremely detrimental to Connected Franchise. It's probably wise to wait on starting up a franchise until a patch has been delivered that fixes the known issues.
[Update] Even EA is now publicly stating to wait on starting a franchise until a patch goes out.
There may not be a set time frame for when that first patch will come, but creative director Rex Dickson has indicated on Twitter it won't be the typical mid-October wait for a community feedback-driven patch. 
To EA's credit, members of the development team have been allowed to acknowledge issues publicly on Twitter this year, something that hasn't always been the case in the past. Dickson, Kolbe Launchbaugh, and Clint Oldenburg have been active and interacting through the platform with consumers. It's refreshing to see and though it may not negate the frustrations being experienced it at least shows a level of responsiveness while demonstrating desire to create the best product possible. People tend to be understanding if they don't feel they're being ignored.
Bugs specifically noted that will be addressed so far include the random encroachment coming out of the huddle, severe ratings regression in Franchise, ratings being boosted to absurd levels during Franchise games, broken SuperSim that gives QB's a number of carries that rivals starting running backs, custom playbooks not always appearing, and draft classes that come in too high in certain attribute categories.