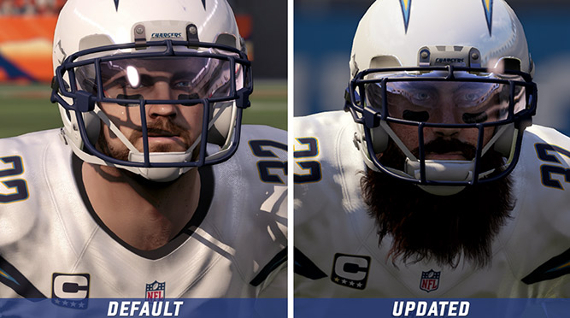 EA Sports has released a free likeness update for Madden NFL 16 on PlayStation 4 and Xbox One that delivers new face scans to the game for a great number of players. Last November Madden 15 received a surprise update which affected the likenesses of over 150 players, so there's precedent there for EA to do this. The timing however makes this one surprising given that the game just came out not even three weeks ago.
Continue on for a look at eight before and after comparison shots, and the full list of 188 players who have been updated which even includes some legends.
The update is downloaded as free DLC from the Xbox and PS store. While many are not seeing it in the PlayStation Store yet on the console it can be grabbed from the website instead.
Below you'll find comparison shots for Jay Cutler, Amari Cooper, Travis Frederick, Chris Matthews, Todd Gurley, Chris Harris Jr., Vontae Davis, DeVante Parker. Click the thumbnails for the full size images. Original likenesses are on top, and the updated likenesses on bottom.