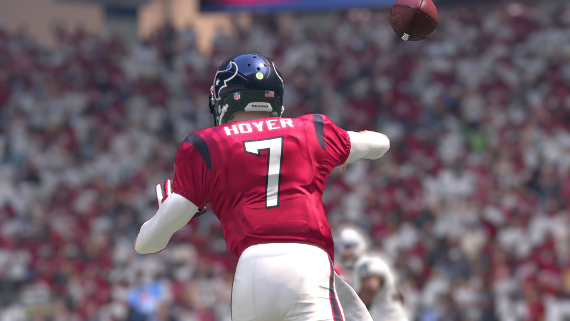 The most anticipated roster update of the season has arrived for Madden NFL 16 on all systems. The update reflects the final 53 man rosters heading into the regular season, including depth chart adjustments plus jersey number and position changes, and even movement in the Speed Rating for quite a few players. 
The update features changes that even occurred just earlier today. Notably Aldon Smith has been added to the Raiders. Jarryd Hayne is new to the roster, and has been given ratings of 72 Overall with 97 Kick/Punt Return, 88 Trucking, and 84 Stiff Arm.
One of the big debates heading into release of this year's Madden related to the changes in calculating the Speed Rating. The new system involved taking 40 times and then applying age regression. That led to a number of ratings that were serious head-scratchers, not just in the numbers themselves but also how they related to other players around the league at the same or different positions. Some of the most baffling ones were written about here.
Changes have been made to Speed Ratings with this first update that address many of those examples. Sam Bradford is no longer faster than Aaron Rodgers!
While players like DeSean Jackson and Jamaal Charles didn't receive adjustments, most of the others did, including Bradford (-4 to 72), Rodgers (+4 to 79), LeSean McCoy (+1 to 89), Ryan Shazier (-3 to 89), Brent Grimes (+5 to 86), Percy Harvin (+3 to 92), Arian Foster (+3 to 85).
The full list of changes made with the opening week roster update has not been provided yet, but will be added below the moment that happens.