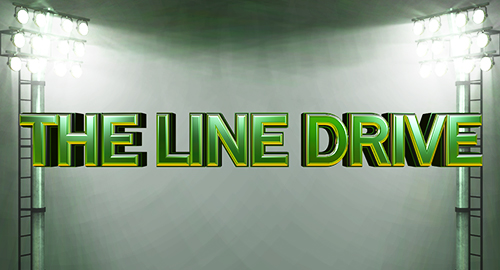 The Line Drive is a weekly collection of news, links, deal alerts, and updates that didn't necessarily warrant their own postings.
♦Check out articles written and videos recorded for Sporting News and Hit The Pass:
     •The top players left over, and why, from our Madden NFL 16 fantasy draft
     •Madden NFL 16 simulates all the opening week games
     •What feature would you take from one sports game to put in another?
     •Get busy spending, or get busy grinding; Part One with Madden Ultimate Team
     •Two women's national teams included in FIFA 16 demo available now
     •Free update for Madden NFL 16 improves 188 player's faces
     •The 12 new classic teams that will debut in NBA 2K16
     •3/4 Inside the NBA personalities are featured in NBA 2K16 studio show
     •Full soundtrack for FIFA 16 revealed; listen on Spotify
     •Update to Madden NFL 16 addresses most of the game's early issues
♦Look for giveaways to go up for NBA 2K16 both here and on Hit The Pass this week!
♦The release of the face scan app for NBA Live 16 has been pushed back now twice.
♦New developer blog goes over playcalling and defense in NBA Live 16.
♦Top rated players in NBA Live 16: PG – SG – SF – PF – C
♦Greg Anthony is the replacement for Steve Kerr on the broadcast team for NBA 2K16.
♦EA Sports announced the 15 Brazilian clubs officially licensed for FIFA 16.
♦The complete list of achievements/trophies for FIFA 16 have been revealed.
♦A look at the players who are the five-star skillers with FIFA 16.
♦EA Sports detailed the feature set for the Xbox 360 and PS3 versions of FIFA 16.
♦Check out how to do some of the selectable player celebrations in FIFA 16.
♦The complete list of licensed leagues and teams for PES 2016 have been revealed.
♦New video goes over how to play as a goalie in NHL 16.
♦Latest patch to go out for Rocket League includes the start of the first ranked season.
♦Detailed explanation of how the ranked season works in Rocket League.
♦The first episode of Breaking Madden this season features all QBs vs all defensive ends.
♦Blu-ray releases this week include Furious 7, Agent Carter, and Agents of Shield S2.