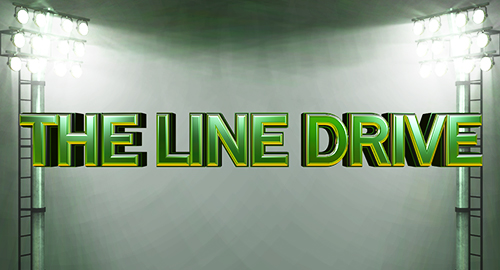 The Line Drive is a weekly collection of news, links, deal alerts, and updates that didn't necessarily warrant their own postings.
♦Check out the latest content created for Sporting News and Hit The Pass:
     •How the Broncos-Chiefs Thursday night game would have ended in Madden
     •Madden NFL 16 predicts the week two games
     •Breaking down the eight expert-drafted Madden NFL 16 fantasy teams
     •Kansas Jayhawks make an appearance in new NBA 2K16 trailer
     •Madden calls Tony Romo clutch, rates Peyton Manning lowest in 16 years
     •Two online matches of FIFA 16 played against Rich with our commentary 
     •Hit The Pass Radio: Interview with Ian Cummings about Derby King
     •Hit The Pass Radio: Forza 6 review roundtable
     •Subscribe to Hit The Pass on Youtube for great upcoming content!
♦Make sure to get entries in for the NBA 2K16 giveaways! Here and Hit The Pass.
♦Some women had to be removed from national teams in FIFA 16 due to NCAA's threats.
♦Top rated teams in Western Conference and Eastern Conference revealed for NBA Live 16.
♦The mobile companion app for NBA 2K16 won't be out until October 1st.
♦Rasheed Wallace will not be on the 2000 Blazers and 2004 Pistons rosters in NBA 2K16.
♦New episode of the Press Row Podcast is a review roundtable centered on NHL 16.
♦New DLC pack is coming to Rocket League sometime next month.
♦EA Sports released a complete list of all the leagues and teams included in FIFA 16.
♦The transfer market is back on the web and mobile for Ultimate Team in FIFA 16.
♦Konami is shutting down all game development on consoles except Pro Evolution Soccer.
♦It has been reviewed great on consoles but the PC version of PES 2016 is best avoided.
♦The TD dance Thursday night from Travis Kelce was a tribute to Super Smash Bros.
♦This article will probably change your perspective on playing daily fantasy sports games.