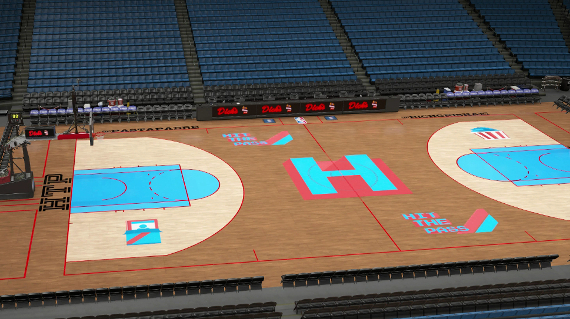 NBA 2K16 offers up a fantastic suite of customization options for creating team logos, arenas, and uniforms. Many though may not know where to find it all, how to best utilize the options, or that the ability to do any of it even exists at all.
Relocation is a big new feature in MyLeague and MyGM modes. However it's actually not required that a team be moved in order to take advantage of the customization options. It can be done immediately in MyLeague but will take a season to pass in MyGM.
The uploading of images for use is done through the NBA 2K website. There are three different aspect ratios depending on where the images will go – considered to be a team logo, arena logo, or scorer's table advertisement. All the images uploaded by others can be browsed through and used as well when putting the courts and jerseys together.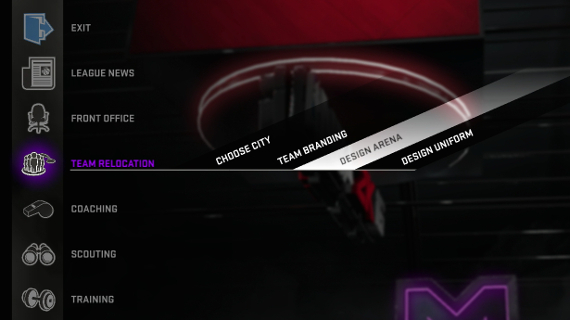 Team logos must have an aspect ratio of 1:1, arena logos 2:1, and scorer's table 4:1. Most have struggled to get usable scorer's table images however as the majority are coming out distorted after being uploaded. It turns out they need specific dimensions of 1024 x 256.
Arena and uniform creation is also available for MyTeam mode and 2K Pro-Am mode. The latter is handled through the MyCourt area of MyCareer mode. Pro-Am to this point has rarely worked and playing on the personalized courts is something the company is holding off on for the time being but will supposedly be unlocking in the near future.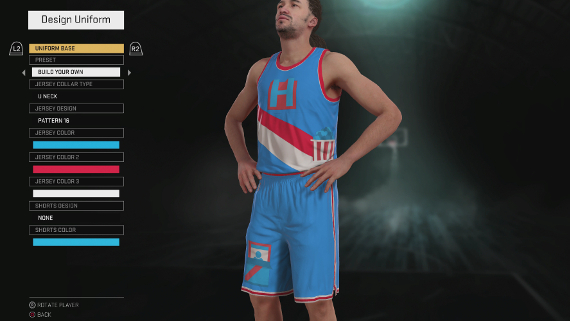 The only real disappointing part of the creation options in 2K16 is that they won't carry over from one mode to another or even to other saves within the same mode, and the final designs can't be shared with other people either. They have to be put together independently every time a new one is desired. It's unfortunate but the process can be pretty quick for those who have a good understanding of the system in place.