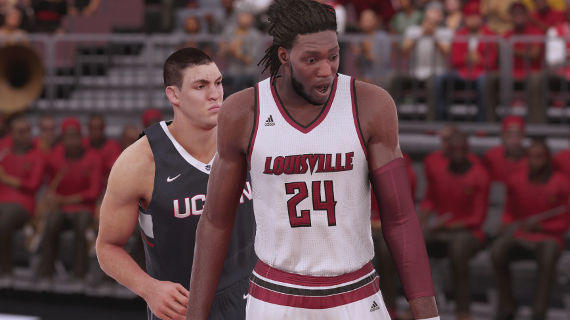 2K Sports announced today that NBA 2K16 has set a new franchise record with four million copies "sold-in" after just one week of release. That means 2K has shipped four million – a stunning number – but it will take some time before retailers have "sold through" them.
Digital sales of 2K16 have doubled compared to 2K15 and the number of online games that have been played have tripled year-over-year. Both are clear indications of the strength of the game's launch. Not only was anticipation and confidence high but the servers have actually been operational allowing all those online games to be played.
What may have been the biggest reason for sales growth, strong promotion of a story mode written and directed by Spike Lee, has seemed to be somewhat of a drag on review scores however. Some outlets have reviewed the game as though the movie portion of MyCareer is the primary way to play the game – and 2K did market it in such a manner – with criticism of the story becoming the focal point as opposed to assessments that take a wider look at the incredibly deep and diverse feature set.
With the shipped number already at four million, 2K16 should be able to topple the series high-mark set by NBA 2K15 of seven million worldwide. The NBA has a long season which keeps the game relevant for nearly ten full months and the positive word of mouth is going to have a big influence on its legs. A sales total of an incredible eight or even nine million worldwide is not out of reach for this year's game.