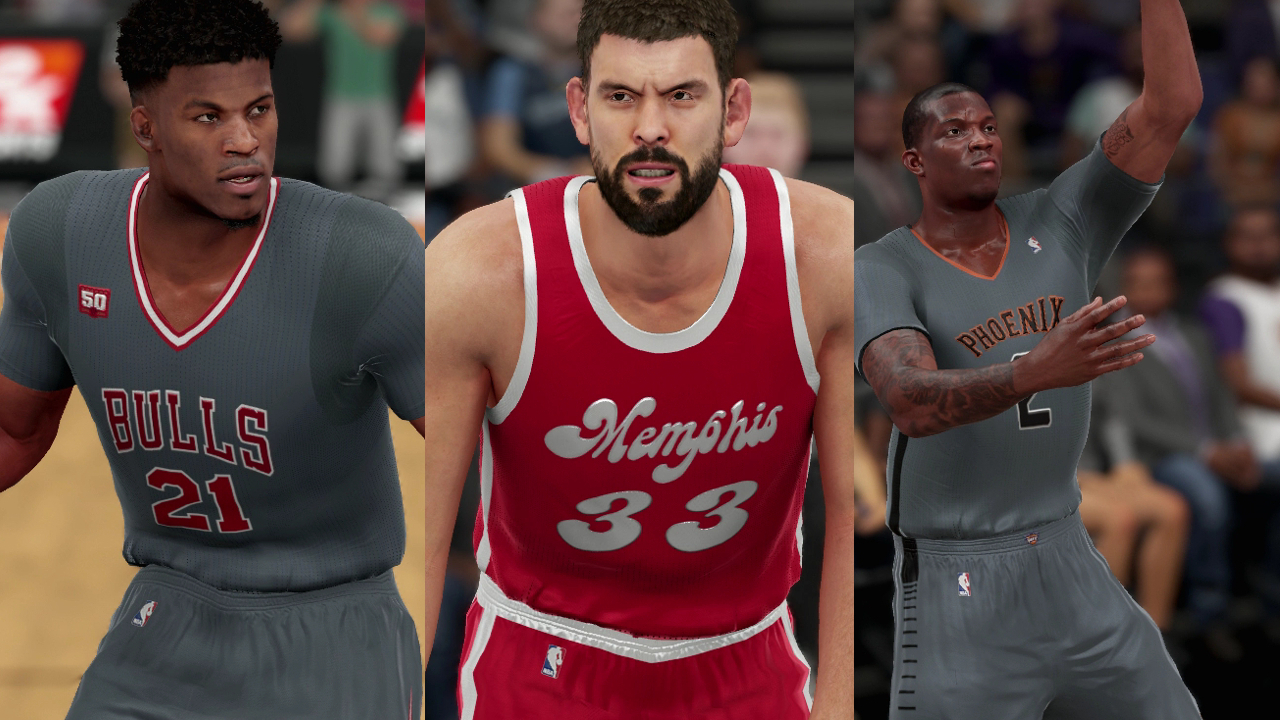 There are only six players in NBA 2K16 that have an Overall Rating of 90+ and in the new roster update for the game there's shuffling at the bottom end of that elite club. DeMarcus Cousins (+3 to 90) and Kawhi Leonard (+2 to 90) received significant boosts to their ratings while James Harden (-2 to 89) and Chris Paul (-1 to 89) got dinged after disappointing starts to the season.
Cousins is averaging 28 points and 11 rebounds and Leonard is at career highs in points, rebounds, and in shooting percentages. Paul is at career low numbers in points, field goal percentage, three point percentage, and assists – albeit in only seven games having missed some due to injury. Harden is at a career low in field goal percentage in large part to having made only 31 out of 118 three point attempts.
Other movement of note includes Russell Westbrook (+1 to 92), Paul George (+1 to 89), Carmelo Anthony (+1 to 87), Dirk Nowitzki (+2 to 86), Eric Bledsoe (+2 to 86), LaMarcus Aldridge (-1 to 86), Klay Thompson (-2 to 84), DeAndre Jordan (-1 to 83), Derrick Rose (-1 to 82), Andrew Wiggins (+1 to 81), Nicolas Batum (+3 to 80), Rajon Rondo (+2 to 80), Karl-Anthony Towns (+2 to 80), Danilo Gallinari (+3 to 79), Kyle Korver (-2 to 77), and Corey Brewer (-4 to 72).
Additionally today three more uniforms were added to the game – the grey Pride jerseys for the Bulls and Suns and the red Hardwood Classics for the Grizzlies. Unfortunately, as with all uniforms added throughout the year, they are tied to the rosters which means they will not appear within already in-progress modes.