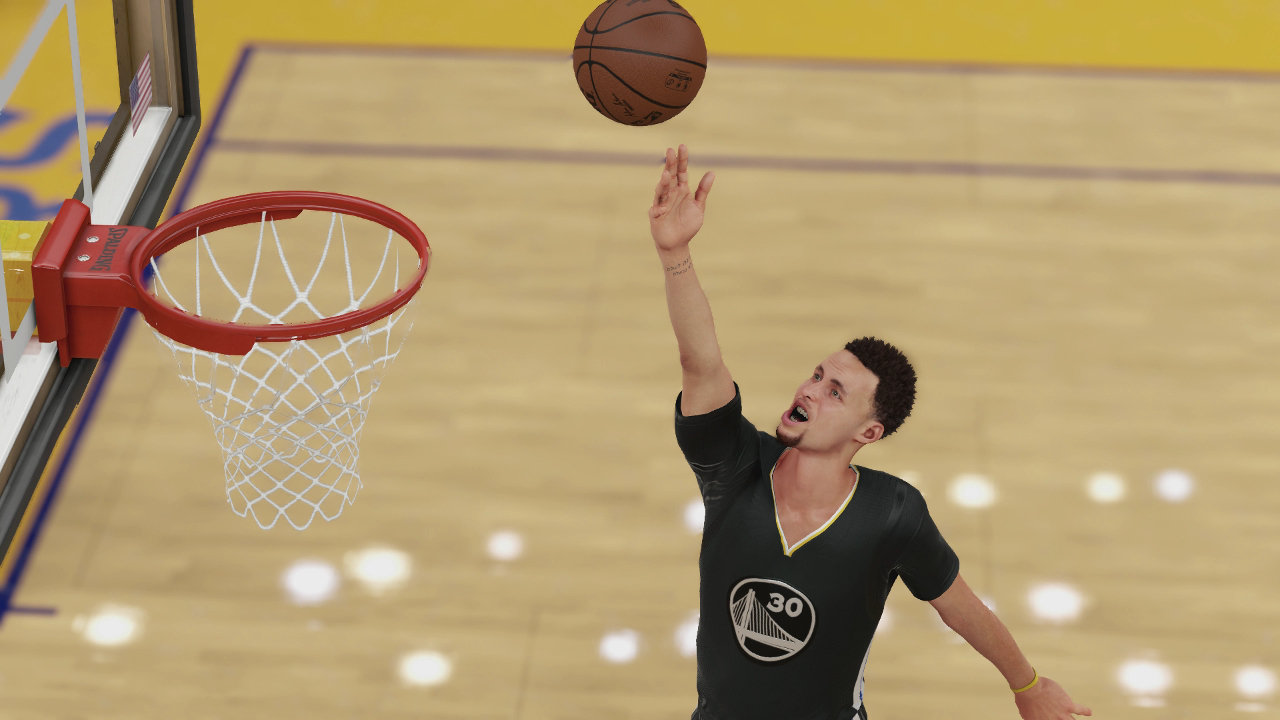 The start to the season for the Warriors and reigning MVP Stephen Curry has been unprecedented and unbelievable, and now NBA 2K16 is beginning to represent that. Ratings keep on rising and for Curry that means reaching a level that in the history of the league only includes a few players.
Now rated 96 Overall, Curry is tied with peak Bill Russell, Larry Bird, Shaquille O'Neal, and 1988-89 Michael Jordan. The only players above him now are peak Magic Johnson, LeBron James and Kareem Abdul-Jabbar (97) and of course peak Michael Jordan (99).
Other players on the rise in today's roster update include Kevin Durant (+1 to 92), John Wall (+1 to 88), Draymond Green (+1 to 85), Klay Thompson (+1 to 84), Gary Neal (+2 to 76), and Robert Covington (+2 to 76). Among the names dropping are Russell Westbrook (-1 to 91), Karl-Anthony Towns (-1 to 81), Enes Kanter (-1 to 80), Jahlil Okafor (-2 to 77), and Kevin Martin (-3 to 74).