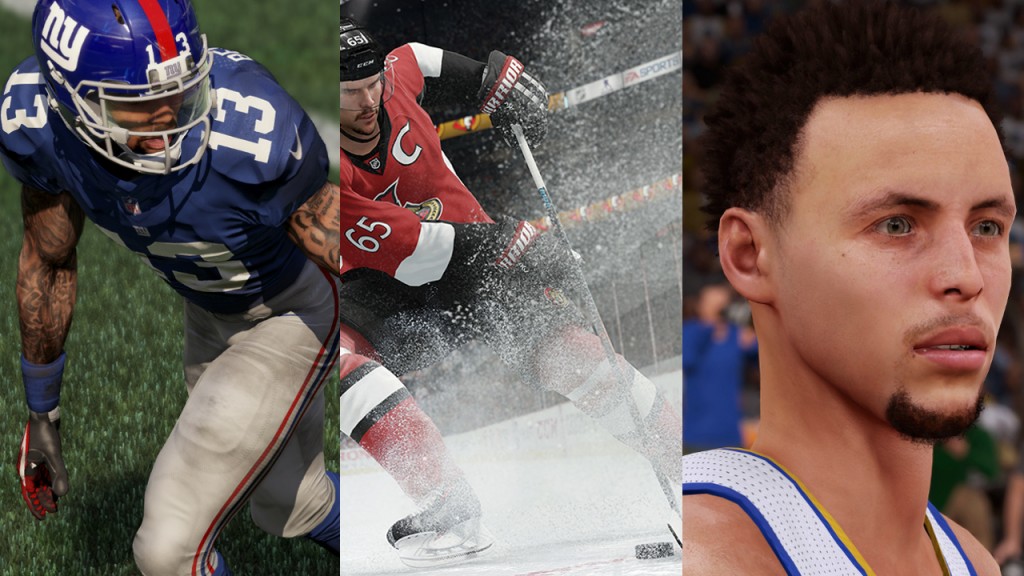 The voting for various categories in the Pastapadre Community Awards continues with Best Online Play. This category has been dominated by EA Sports, with NCAA Football winning one year and Madden NFL winning all the rest. It's not just about online feature sets but the reliability of the servers and general performance when connected to opponents.
Now Open for Voting: Best Gameplay – Best Presentation – Best Post-Release Support – Best Career Mode – Best Team-Building Mode – Best Online Play
Madden NFL 16 will attempt to make it five straight victories for the franchise. Online has generally be reliable and lag-free, and there are multiple ways to play online including Online Franchise, Ultimate Team, standard head-to-head, and now the new Draft Champions mode which has proven to be popular.
NHL 16 gets the next nomination by reintroducing EA Sports Hockey League with a new design that removes the upgrading of players in favor of a "class system" which has generally been well received and positions the series for a future in eSports.
NBA 2K16 could snap the EA run as the series has finally delivered on fairly reliable servers and lag-free games. The feature set is deep offering up standard games with a new ranked ladder system, the return of MyTeam and MyPark, the introduction of MyLeague Online which worked from day one, and the 2K Pro-Am which took three weeks before a patch got it working.