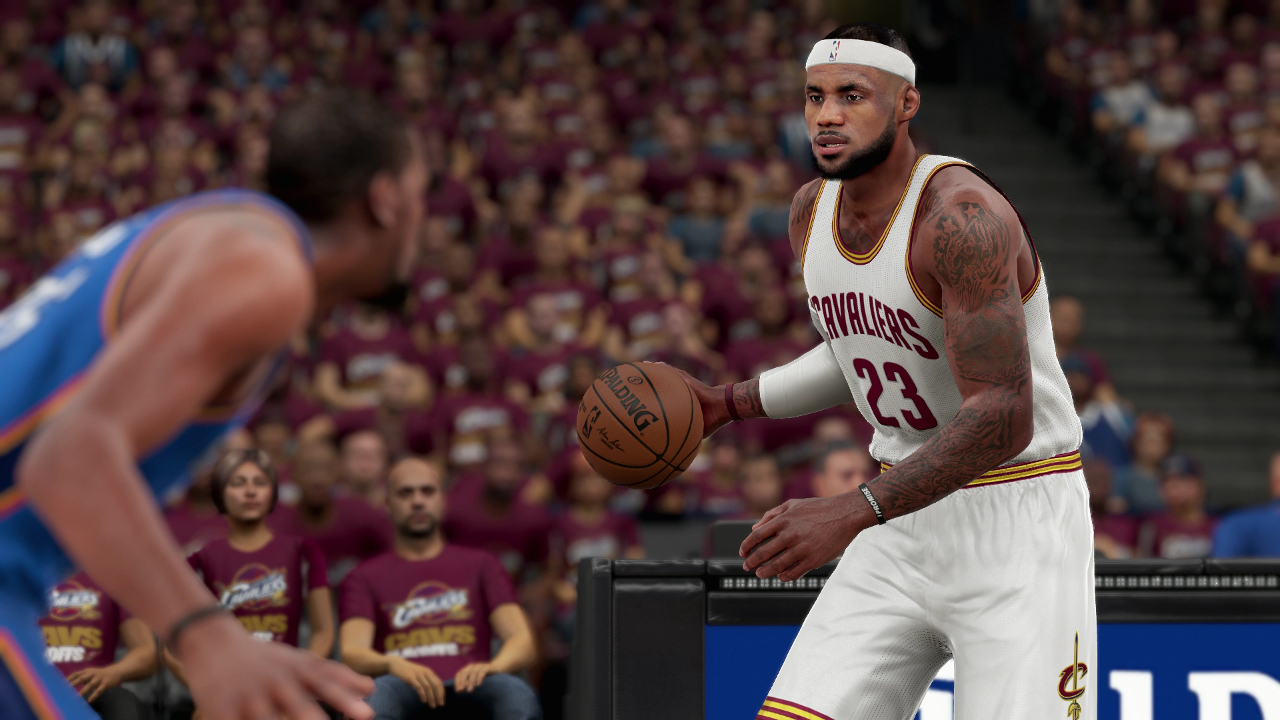 For the first time since late November Steph Curry does not stand alone as the highest rated player in NBA 2K16. In today's roster update LeBron James moved up a point to 95 and now shares that honor with him. From November 5 to November 26 the two were tied at 94, and prior to that LeBron had been the top rated player in the NBA 2K series for over five years.
LeBron was boosted in all of the shooting categories. In the six games played so far this month he's shooting 58% from the field.
Other notable movement in today's roster update includes Kawhi Leonard (-1 to 91), DeMarcus Cousins (+1 to 89), Kyle Lowry (+1 to 88), Carmelo Anthony (+1 to 88), Klay Thompson (+1 to 86), LaMarcus Aldridge (+1 to 85), Al Horford (+1 to 83), Reggie Jackson (-1 to 83), Tyreke Evans (+2 to 82), Danilo Gallinari (+2 to 82), Marc Gasol (-1 to 81), Jeff Teague (-2 to 80), Avery Bradley (-2 to 79), and Tobias Harris (-2 to 77).