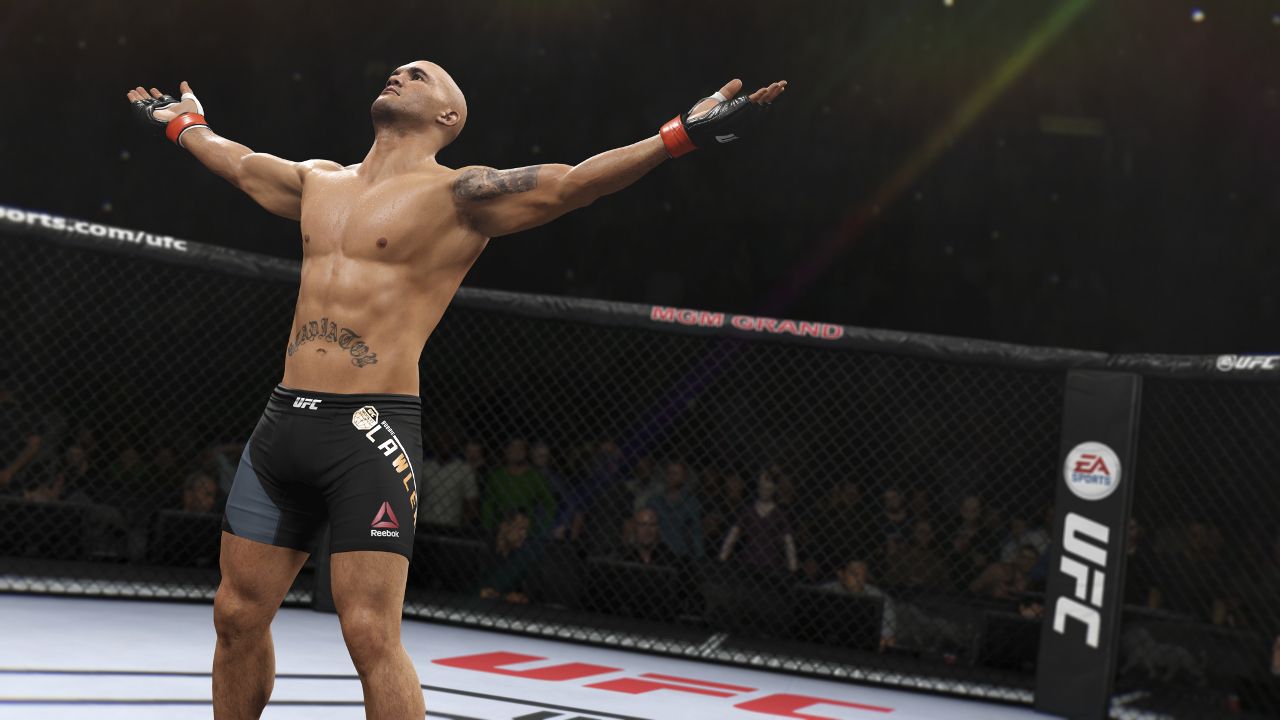 With extensive footage of EA Sports UFC 2 having leaked out via live stream along with it was the roster of the welterweight division and their respective ratings. There are 38 fighters available in the division. As was the case with the first UFC game the ratings are inflated for the middle and bottom of the roster keeping them in range of the elite fighters. While 85 was the lowest rating in EA UFC, 83 is the lowest from the welterweights in UFC 2.
Keep in mind the ratings come from the beta, which means there could be some changes made for when the game officially releases on March 15. Generally though it would be rare for anything to change dramatically this late into the process, and at the very least their rankings in each area provide an idea of how they'll fare against competitors.
Coming in with the highest Overall Rating is current welterweight champion Robbie Lawler at 93. Rory MacDonald, Carlos Condit, and Georges St-Pierre are on his heels with 92 ratings. Robbie Lawler leads the way in Standup (96), George St-Pierre has the highest Clinch (94), and Demian Maia is the best on the Ground (95). CM Punk lands near the bottom of the division.