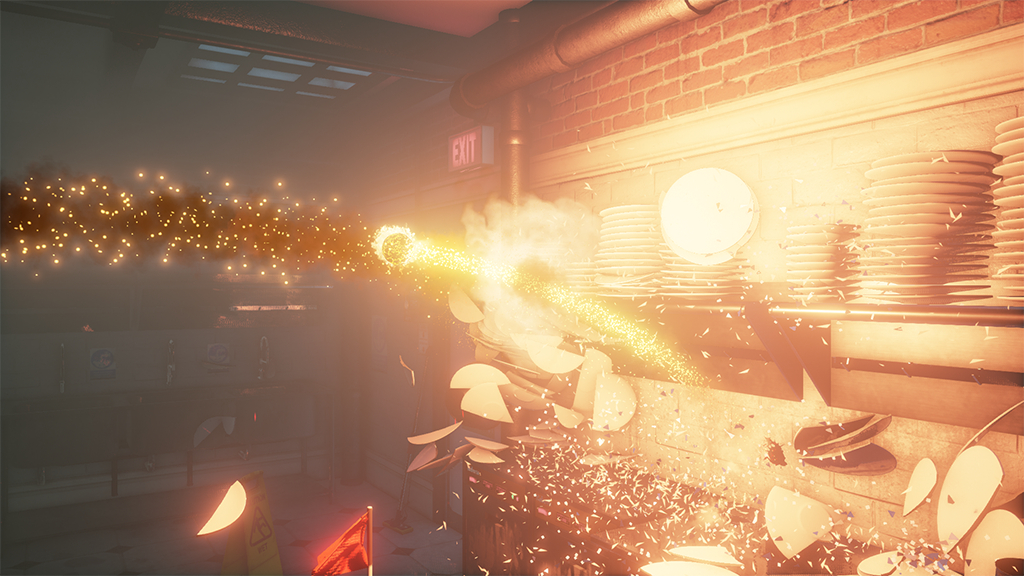 For a period of a few years it appeared the creative arcade-style sports game had gone completely extinct. While that's still the case with licensed offerings, what has started to emerge in their place are unique unlicensed takes on sports. Super Mega Baseball was the first out the door, and then Rocket League blew the roof off expectations and provided a blueprint of how to be incredibly successful and reach an audience that goes beyond just sports fans.
The latest game that looks like it might fit in a similar mold was announced today. Developed by brand new studio Three Fields Entertainment, formed in 2014 and headed by the founders of Criterion Games which produced the Burnout series, it's no surprise Dangerous Golf is being compared to what that meant franchise meant to the racing genre. In fact the concept sounds an awful lot like Burnout's Crash Mode.
In Dangerous Golf, players aren't striving for Par or aiming for Birdie — they're playing for dollar damage as their high score. As they progress throughout the game, players will not only be awarded points for trick shots and ricochet techniques, but they'll also get rewarded for destroying stuff by turning their golf ball into a bomb and setting off their SmashBreaker. Destructive powers increase as the ball heats up, ensuring that the most elaborate shots are not only the most rewarded, but the most impressive to watch.
Locations will include a hotel kitchen, palace ballroom, rural gas station, and medieval castle. The game will feature turn-based play for both online and offline multiplayer. Expected out in May, Dangerous Golf will release digitially on Xbox One, PlayStation 4, and PC.