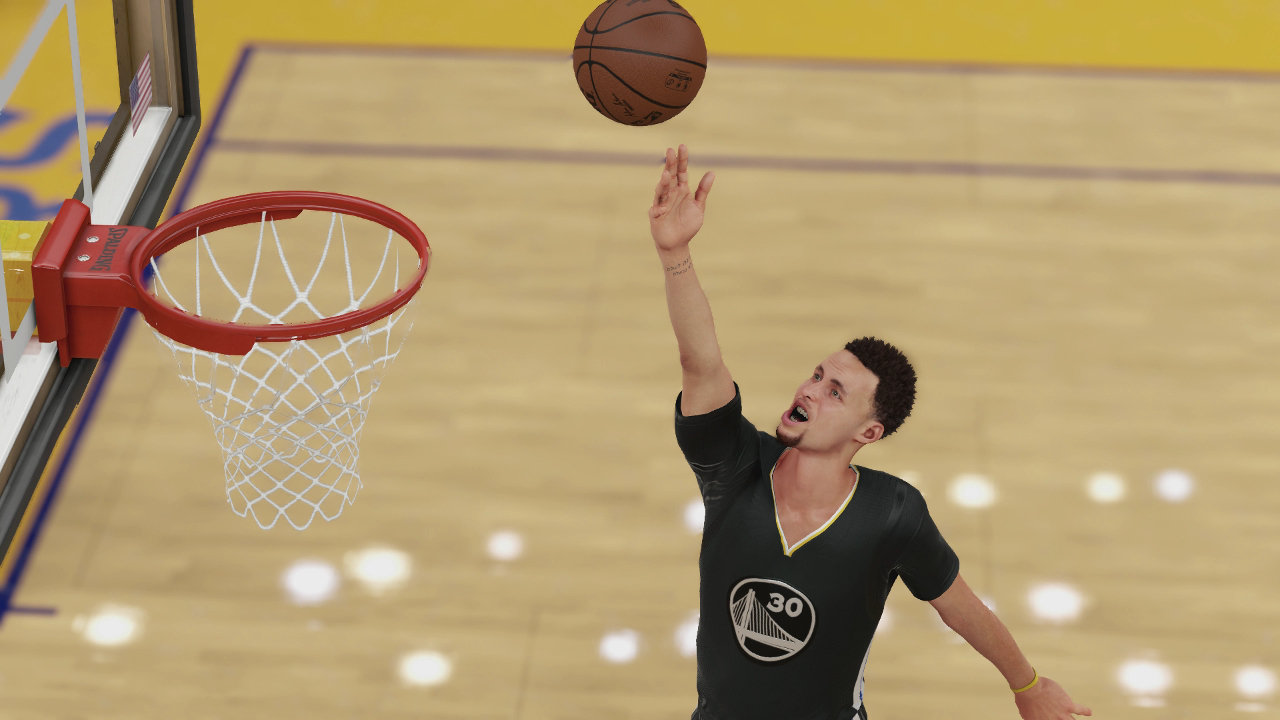 With NBA 2K16's implementation of a legends rating scale current players can be compared to those from the past, and that means with the ratings climb for Steph Curry he's currently considered to be playing at a level only ever having been exceeded by Michael Jordan.
With the move up in ratings to 97 Overall with the NBA 2K16 roster update today, Curry is tied with peak LeBron James, Magic Johnson, and Kareem Abdul-Jabbar as the second highest rated players in the history of the league. Only Jordan had years for which he was rated 99 and 98.
Yesterday the All-Star Game court and uniforms were added to the game and today several other All-Stars had their ratings adjusted upwards: LeBron James (+1 to 95), Russell Westbrook (+2 to 93), James Harden (+1 to 92), DeMarcus Cousins (+1 to 91), Draymond Green (+1 to 90), Klay Thompson (+3 to 88), DeMar DeRozan (+1 to 88), and LaMarcus Aldridge (+1 to 85). Two that fell were Kawhi Leonard (-1 to 90) and Paul George (-1 to 88).