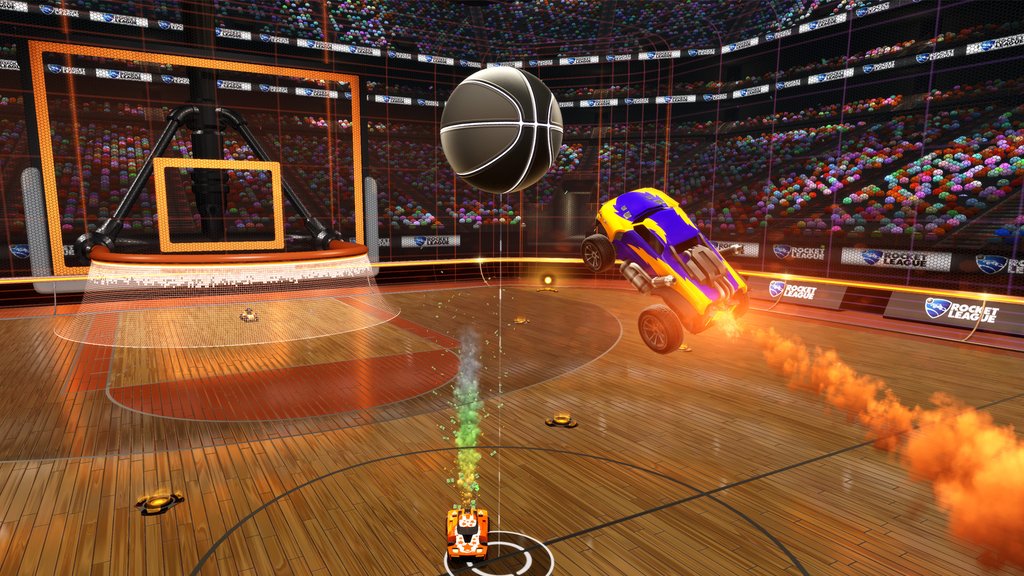 Psyonix has teased a new mode coming to Rocket League on social media and it's an exciting one. The game will be getting a basketball mode! No further details were provided with release only being framed as "later this year."
Last December Rocket League delivered the first change to its soccer-based format with a hockey mode. It was more than just a new visual skin on the game as the puck has completely different physics that dramatically changes the way those matches have to be played. The importance placed on the air-game in traditional matches is replaced with the necessity of utilizing the walls to a greater degree.
Basketball on the other hand will probably make the air-game more important than ever. Cars can soar through the air by using the turbo boost and lifting the front end, but also can climb the walls and drop off them, and those skills are going to be more critical to success with a ball that will be bouncing much higher than what players have become accustomed to and in protecting the goal.