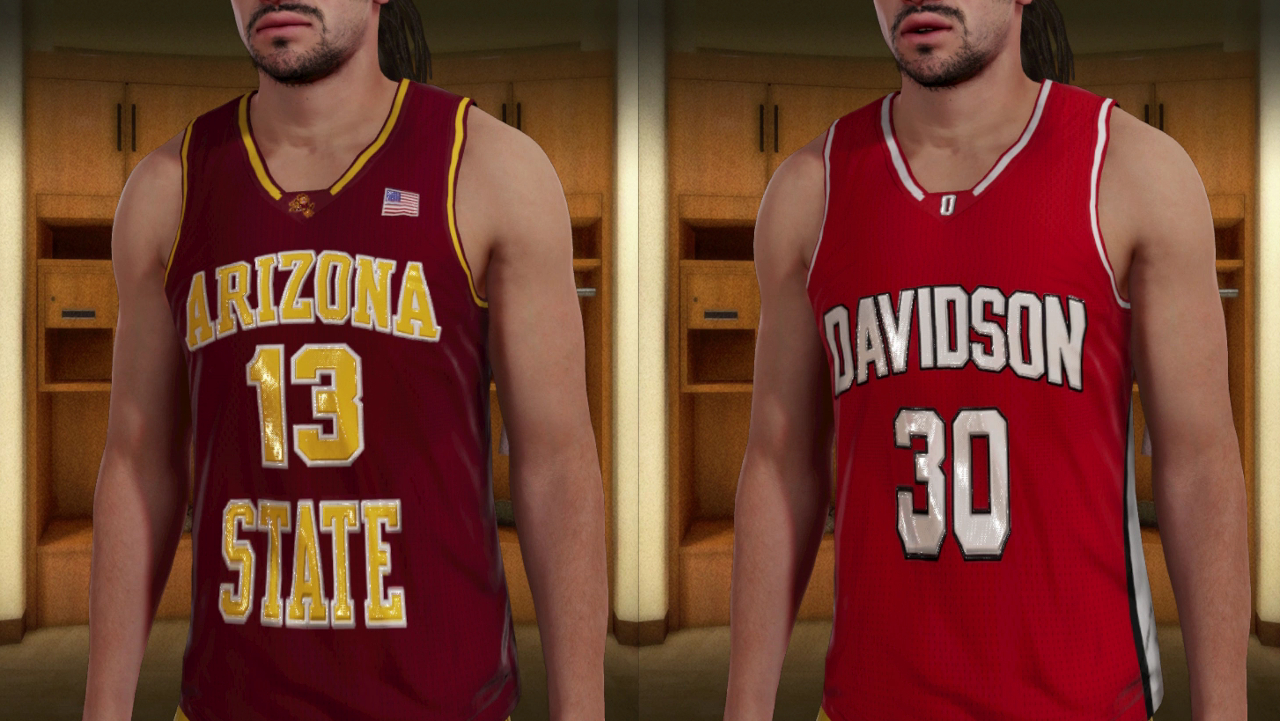 With the licensing in place for 10 universities to appear in NBA 2K16 it's surprising that it took all the way until March for some official gear to show up in the game's 2K Sports Store. Today the first two college-licensed articles were added for purchase with in-game currency.
Available now is a Steph Curry Davidson Wildcats jersey and a James Harden Sun Devils jersey. They both cost 5,000 VC. The jerseys can be worn by MyPlayers in MyPark and MyCourt.
NBA 2K16 features Arizona, Georgetown, Kansas, Louisville, Michigan, Texas, UCLA, UConn, Villanova, and Wisconsin within the MyCareer story mode. Their real logos and uniforms are utilized there but until now nowhere outside of it.
Davidson did not have a place in the story mode but 2K Sports did obtain a license from the school which allowed for Curry to appear on the cover of 2K16 in their uniform, while Anthony Davis was not able to be seen in a Kentucky jersey as the publisher did not secure their rights.