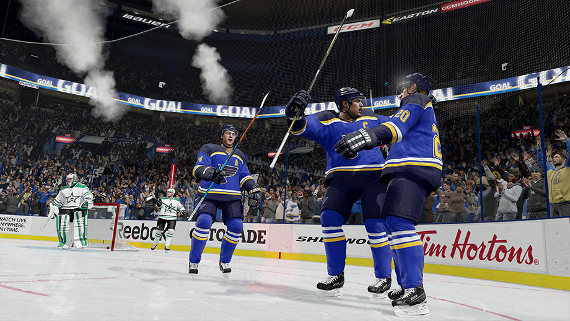 The value of the EA Access subscription service will continuously build as the "Vault" gains more games from the publisher. However for sports fans there's an ebb and flow to the worth of EA Access. From February through August the sports games are available during a stretch that they are still very relevant, providing the opportunity to "own" them without having to buy them or even sell off any retail copies that had been purchased prior to then.
Madden NFL 16 was added to the Vault in early February. NHL 16 is the next up with it slated to go in on March 29. That's very close to the date NHL 15 went in last year, and in both cases the games will have been added in advance of the Stanley Cup Playoffs.
FIFA 16 is expected to make it to the Vault late April/early May. Rory McIlroy PGA Tour is the other game in line for the EA Access Vault but when it'll go in is less certain. It's not an annually released series, so it makes sense that the publisher would hope to keep selling it for a longer stretch of time, however the first EA Sports UFC was added after only six months so McIlroy has already been held back much longer than that comparable game.
EA Access is $30 for a year or $5 month-to-month and in addition to the Vault subscribers receive 10 free hours with each new game and 10% off all digital transactions.