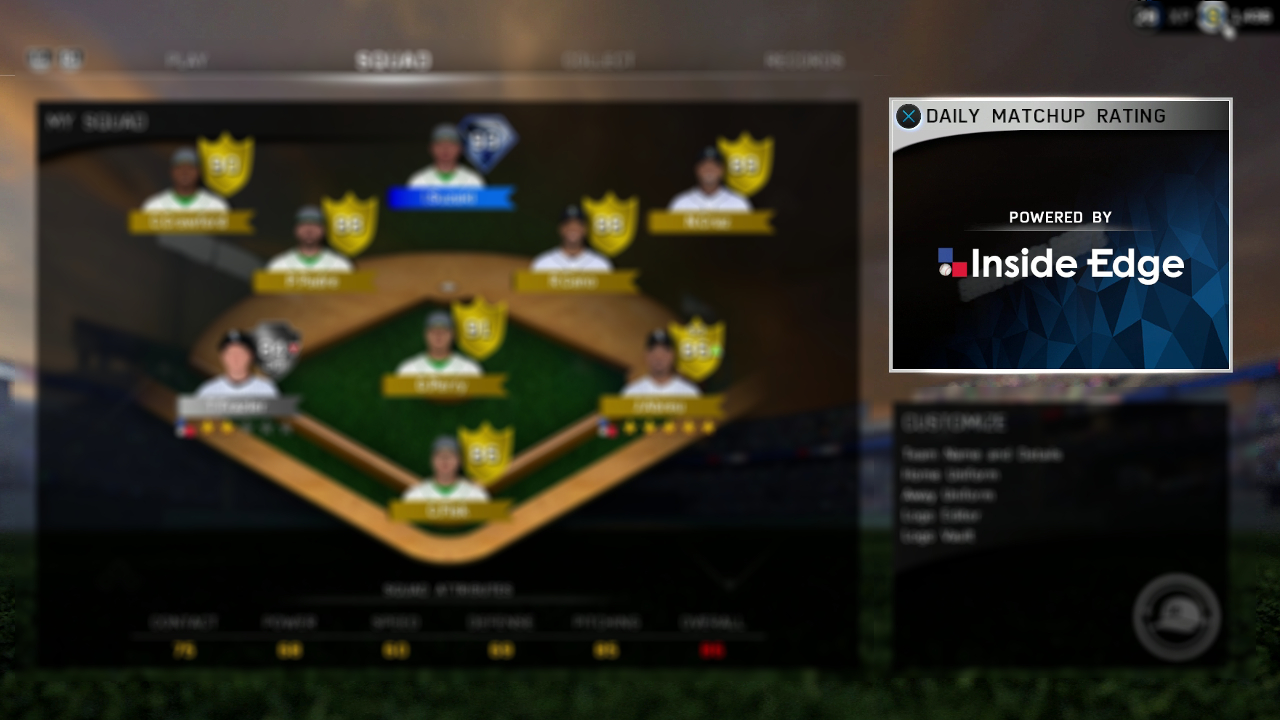 One of the biggest complaints about team-building modes in sports games is that they're built around pressuring consumers into spending money in order to complete. MLB The Show 16's Diamond Dynasty mode however has introduced a new feature that is arguably the most consumer-friendly in the genre and has made it far more inviting for those who don't necessarily want to invest in it the same way that others chose to do so.
Inside Edge is delivering ratings changes on a daily basis that makes it possible to put together elite-caliber lineups, or at least ones that are very competitive, without having to actually own all the top cards that are available. 
Early every morning Inside Edge updates and affects hundreds of players, with many moving dramatically based on changes made to the main hitting and pitching attributes. Those ratings are being influenced based on the real-life match-ups of the day (hitter vs pitcher and pitcher vs team) and various statistical trends and tendencies.
This makes diverse collections of cards in Diamond Dynasty far more valuable than in the past. Mid-level guys, who would have typically never seen action, may be boosted to an extent that they are considered for the active roster.
There is a valid strategy that involves shifting in and out these players as opposed to going all out for, or lucking out in getting, the rare top-level (and most expensive) performers. While they are certainly still great to have as they can be penciled into the lineup every day, it's possible to get similar production to them by platooning the strongest Inside Edge movers.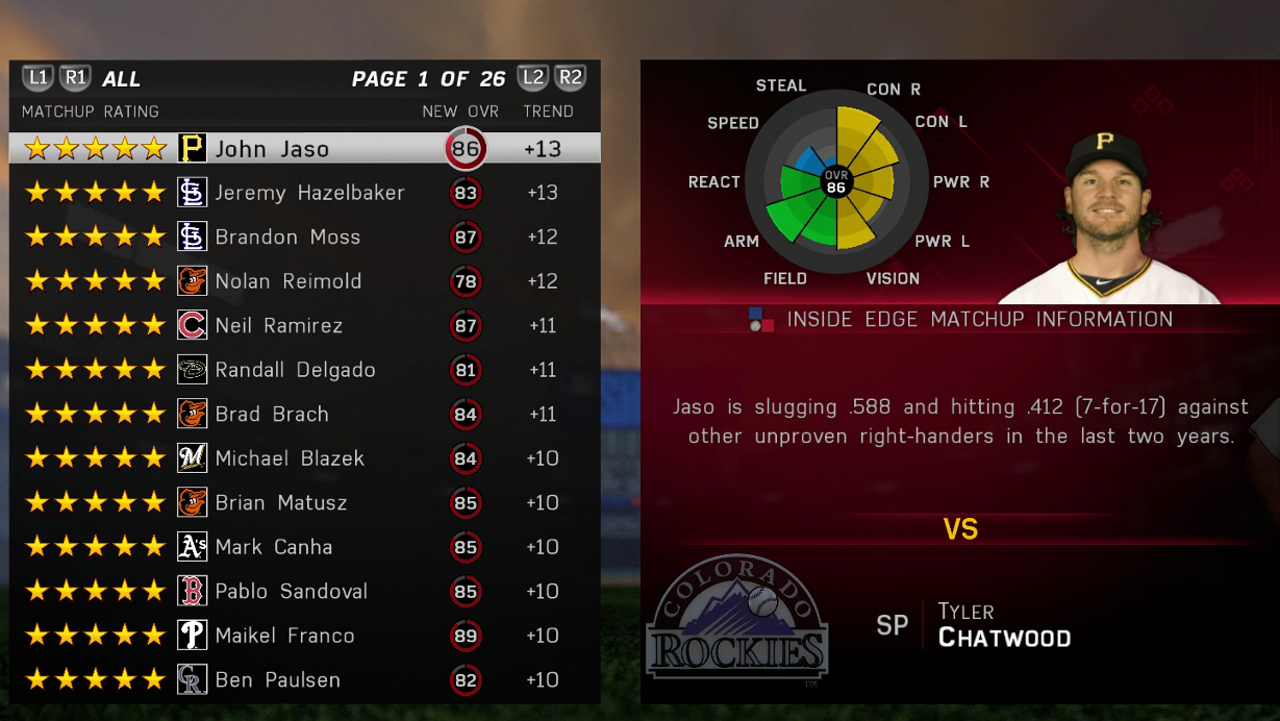 Mike Trout would cost nearly 100,000 Coins to purchase from the marketplace. However a replacement-level Trout can be found by creatively using Inside Edge. While you probably won't get the total package when factoring in Fielding, Speed, Clutch, and other attributes you can come pretty close to having a comparable threat on the field and at great savings.
The 99 Overall rated Trout has hitting ratings of 86/88/86/91. Today for example you could get similar production at the plate from David Peralta vs righties (99/91) thanks to +9 in Contact and +11 in Power and Mark Trumbo vs lefties (82/99) with his +12 in Contact and +10 in Power. The cost to obtain those two players combined would be about 370 Coins. There's even a Randal Grichuck, a popular choice as an underrated option, that has +17 in every hitting category today putting him at 88/82/83/89. He can be had for about 100 Coins.
There are still questions around the validity of some ratings changes with what they're being based on and whether the data is being interpreted properly for the purposes of the game. Additionally some players seem to be UP all the time which begs the question of why they aren't just there permanently. Regardless though it's a compelling feature that is making the mode far more interesting than it would have been otherwise.
Many will still desire acquiring the best players in the game and make a strong push to do so whether it be by spending money or investing an extraordinary amount of time to grind their way there. Ultimately that's the goal of Diamond Dynasty and all team-building modes, but Inside Edge allows for everyone else to work their way there more organically over time all the while getting more enjoyment out of the process by being able to strategically put together fun fresh lineups that can be competitive online.