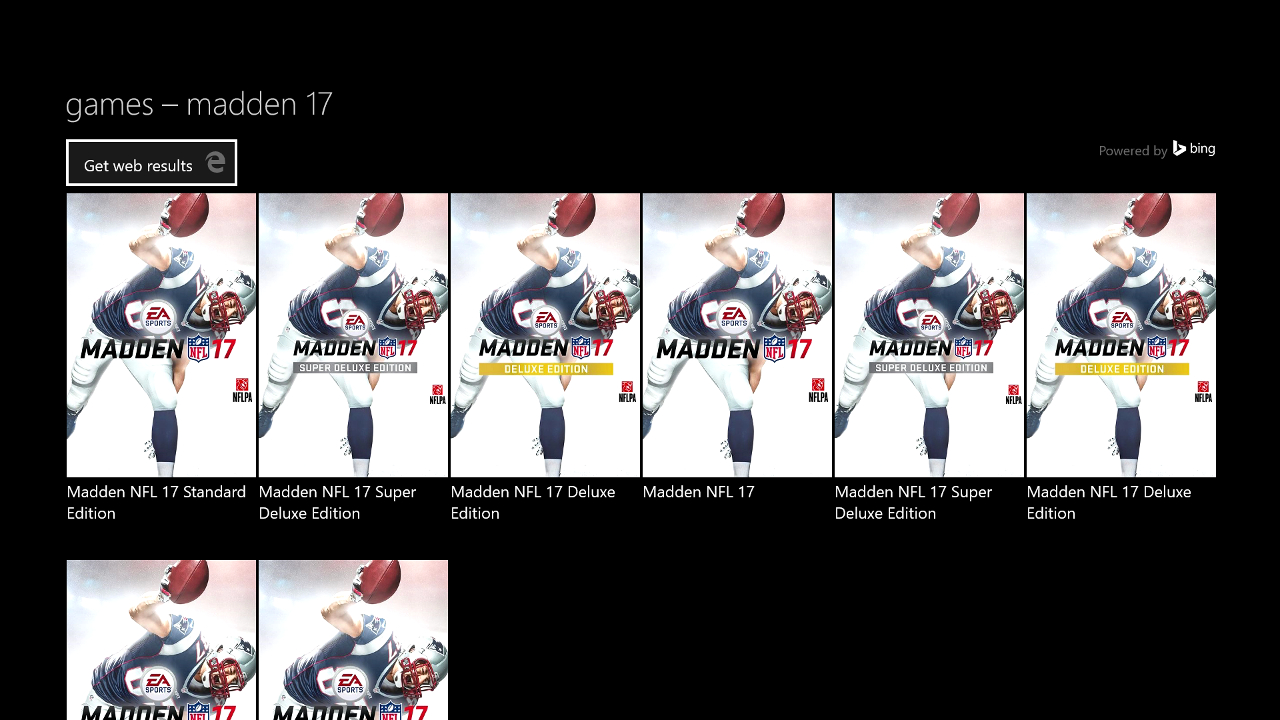 The Microsoft Store has leaked the first details on Madden NFL 17 early. Besides Rob Gronkowski possibly being the cover athlete – it's only questionable because the very same art was used to promote Madden NFL 16 – the first features for the game have been revealed. They're vague but still substantial in what they promise.
Take your team all the way in Madden NFL 17 with a renewed focus on Franchise mode, putting you at the center of your team's Championship run. Arm your team for gridiron glory on both sides of the ball with the most balanced gameplay to date, features all-new ball carrier feedback cues, defender fake out mechanics, and an innovative authentic defensive AI system. Madden NFL 17 is the most complete Madden…ever.
The first two screenshots for the game feature Gronkowski plus Antonio Brown and Von Miller (getting stiff-armed). Check them out here.
Also of note is pre-orders of the Standard Edition receive nine NFL Ranked tickets and seven Ultimate Team Pro Packs. The Deluxe Edition is $80 and provides 30 NFL Ranked tickets and up to 10 Ultimate Team All-Pro Packs. The Super Deluxe Edition will go for $100 and include 30 NFL Ranked tickets and up to 30 Ultimate Team All-Pro Packs. Those on Xbox One will also receive a month free of EA Access for pre-ordering any of the three.