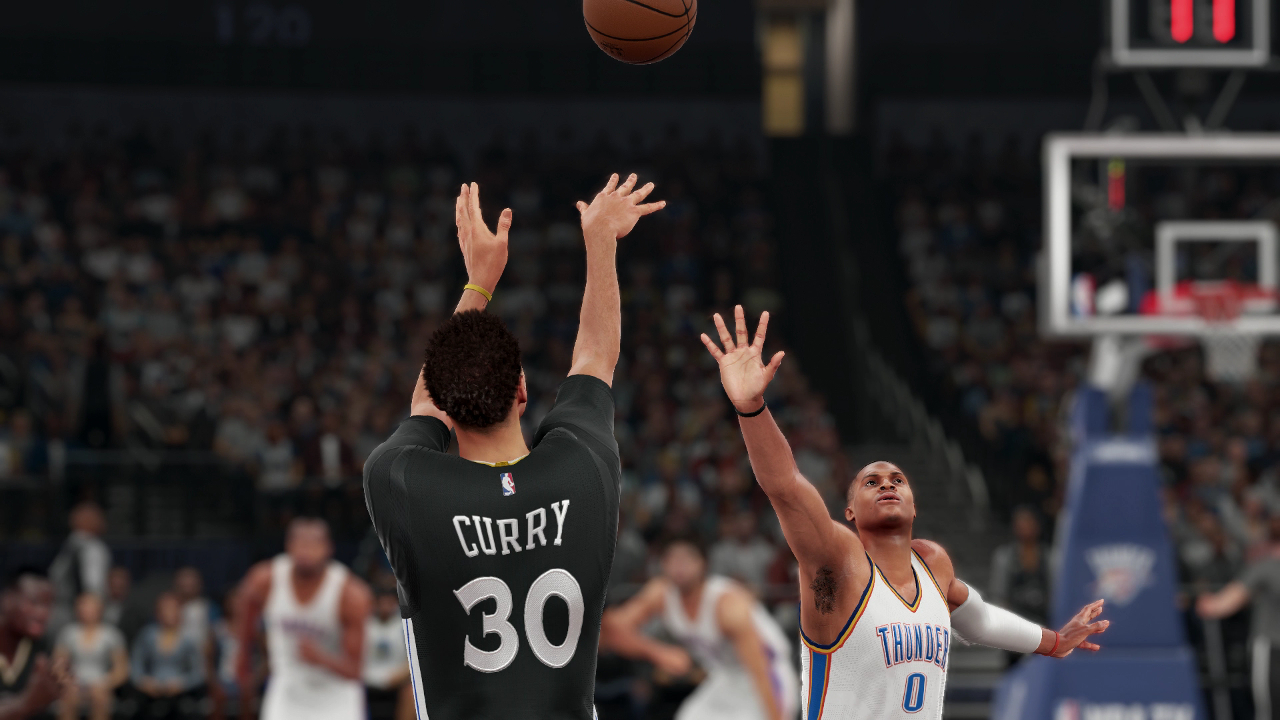 Earlier this season the now back-to-back MVP Stephen Curry received ratings upgrades in NBA 2K16 that established him as the best shooter in the history of the NBA. His 99 rating for both Standing and Moving 3PT was well above the next highest in those respective categories. Despite that he was mostly unable to hit shots from the absurd 28-50 foot distances that he was making at a 70% clip in the actual real-world games.
In an interview with 2K developers Mike Wang and Sean O'Gallagher the dilemma of how to represent Curry in the game was discussed. Despite the concern of Curry "breaking" the game it's the duty of simulation sports games developers to provide realism, so he needed to at least be able to make some of the insane shots he has made look routine.
While the idea of a special badge for Curry has not (yet) come to fruition the latest patch for NBA 2K16 actually affected his capabilities in the game. 
Having spent considerable time shooting around the practice gym with Curry there is a very noticeable difference in the amount of success he has from ridiculously long distances. I would estimate the completely uncontested shots from about 35 feet to mid-court when release was timed well were made close to a third of the time. Attempts from beyond half court were rarely successful but still possible. How defenders being on the court and fatigue will affect success in games is the next thing to assess, but at least progress appears to have been made.