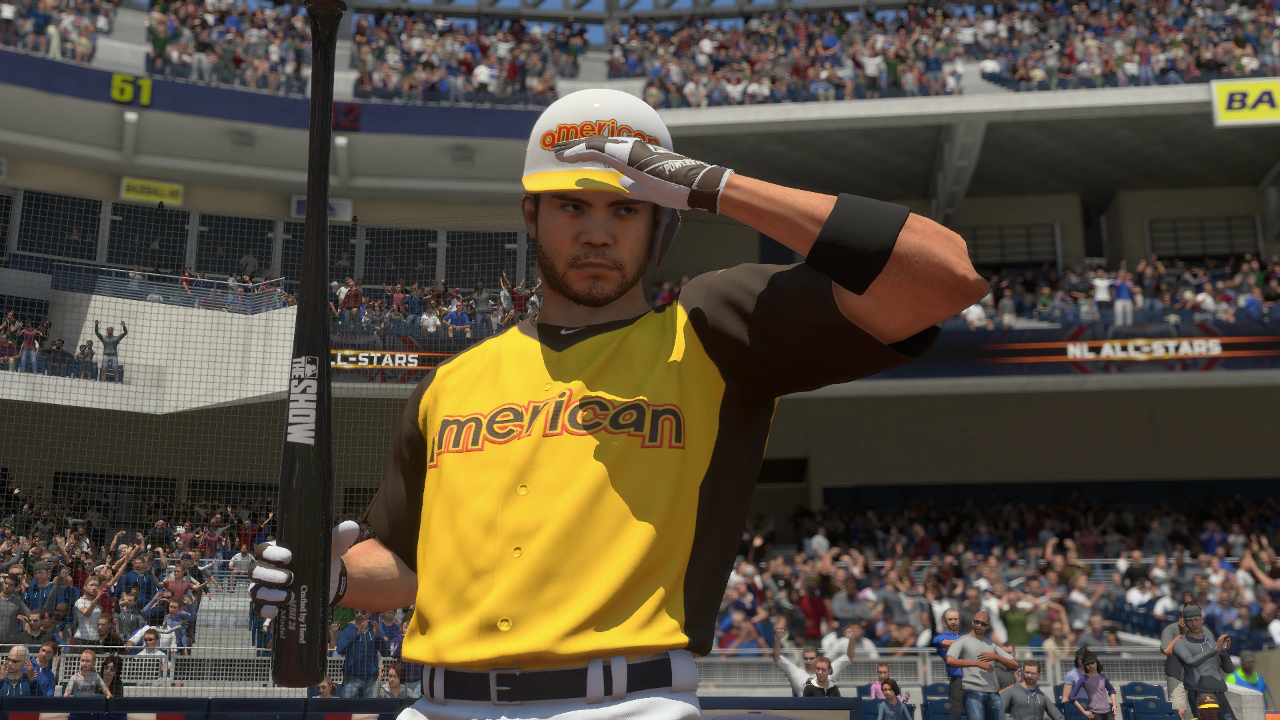 Released early this morning the latest roster for MLB The Show 16 features an update to the All-Star Game rosters and some major ratings movement – most of which is for players headed upwards – along with big new Flashback card additions for Diamond Dynasty mode.
In moving up 2 points to 98 Jose Altuve now stands alone as the third highest rated player in the game trailing only Clayton Kershaw and Mike Trout. He's hitting .346 this year (.420 in June) with 14 HR and 49 RBI. Changes include +7 to Power vs Righties and +5 to Plate Discipline.
Kris Bryant keeps rising and with 25 homers on the season (most in the NL) it's no wonder why. He's been boosted 2 points to 93 and Diamond status. Among attributes affected are +6 to Contact vs Lefties, +4 to Power vs Lefties, and +3 to Power vs Righties.
Other notable ratings changes include Corey Seager (+2 to 89), Troy Tulowitzki (+2 to 88), Carlos Carrasco (+2 to 86), Miguel Sano (+3 to 84), Jonathan Schoop (+5 to 83), Steven Matz (-2 to 83), Yadier Molina (-3 to 81), Melvin Upton Jr. (+6 to 80), Carlos Gomez (-3 to 80), Huston Street (-6 to 75), and Kike Hernandez (-7 to 75)
A whole mess of new Flashback cards have been added to the Diamond Dynasty pool this week: Prime Robinson Cano (97), Prime Mark Teixeira (96), Prime Adam Wainwright (96), Postseason Cole Hamels (95), Prime Yovani Gallardo (89), Prime Miguel Montero (88), Prime Tyler Clippard (85), Rookie Robinson Cano (85), Rookie Cole Hamels (80), Rookie Ryan Howard (79), and Rookie R.A. Dickey (75).