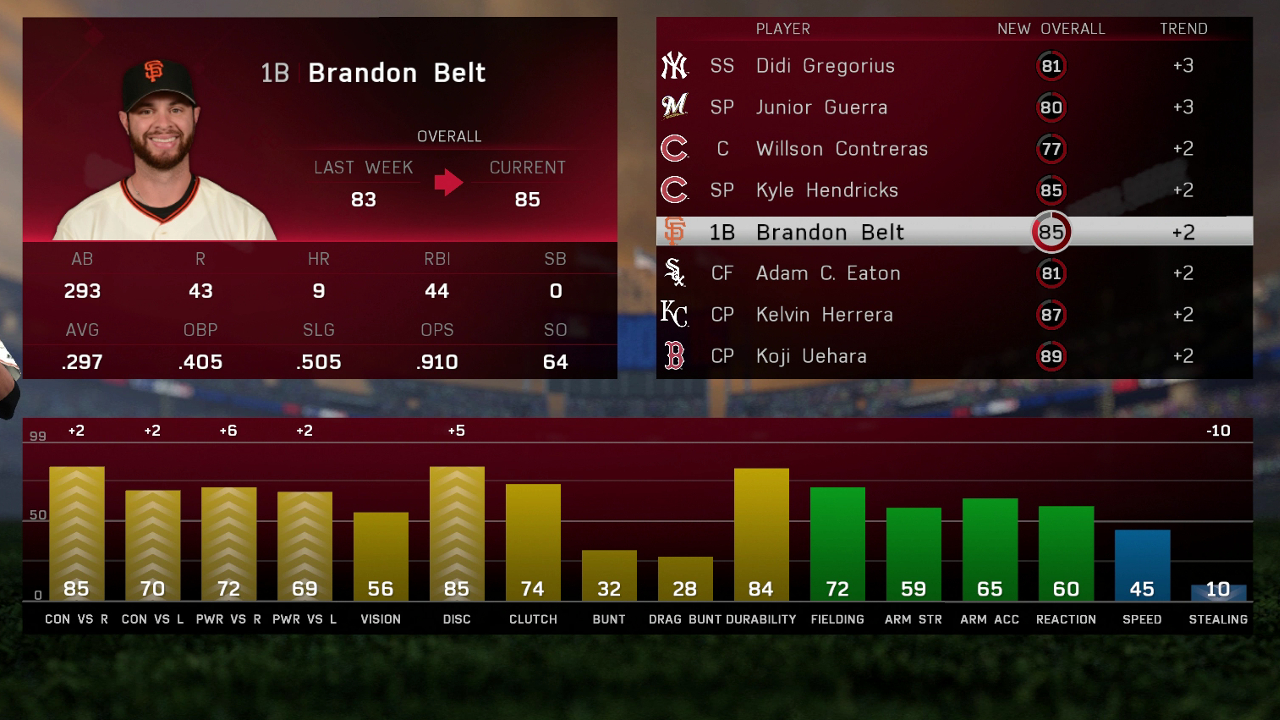 Though the last week only had a few days worth of games due to the All-Star Break a roster update was still provided for MLB The Show 16 today.
The most significant jump would at first appear to be with Yoenis Cespedes who's gone from a 89 all the way up to 95. No attributes of his however were altered – the only thing that changed is a position move to left field. That'll affect his value on the Marketplace, and the price of his card has basically doubled in the hours since the update released, but a switch back to center field some week down the line would drop him right back down.
Notable movers this week include Johnny Cueto (+1 to 92), Koji Uehara (becomes CP), Kelvin Herrera (becomes CP), Brandon Belt (+2 to 85), Kyle Hendricks (+2 to 85), Christian Yelich (+1 to 85), Matt Harvey (-3 to 85), Chris Archer (-2 to 84), Dexter Fowler (-2 to 83), Didi Gregorius (+3 to 81), Joaquin Benoit (-4 to 80), Max Kepler (+7 to 76), and Sandy Leon (+12 to 69).
New Flashback cards for Diamond Dynasty in this update are Prime Jose Reyes (97 Overall) and Rookie Jose Reyes (90), Postseason Jon Lester (93) and Rookie Jon Lester (75).