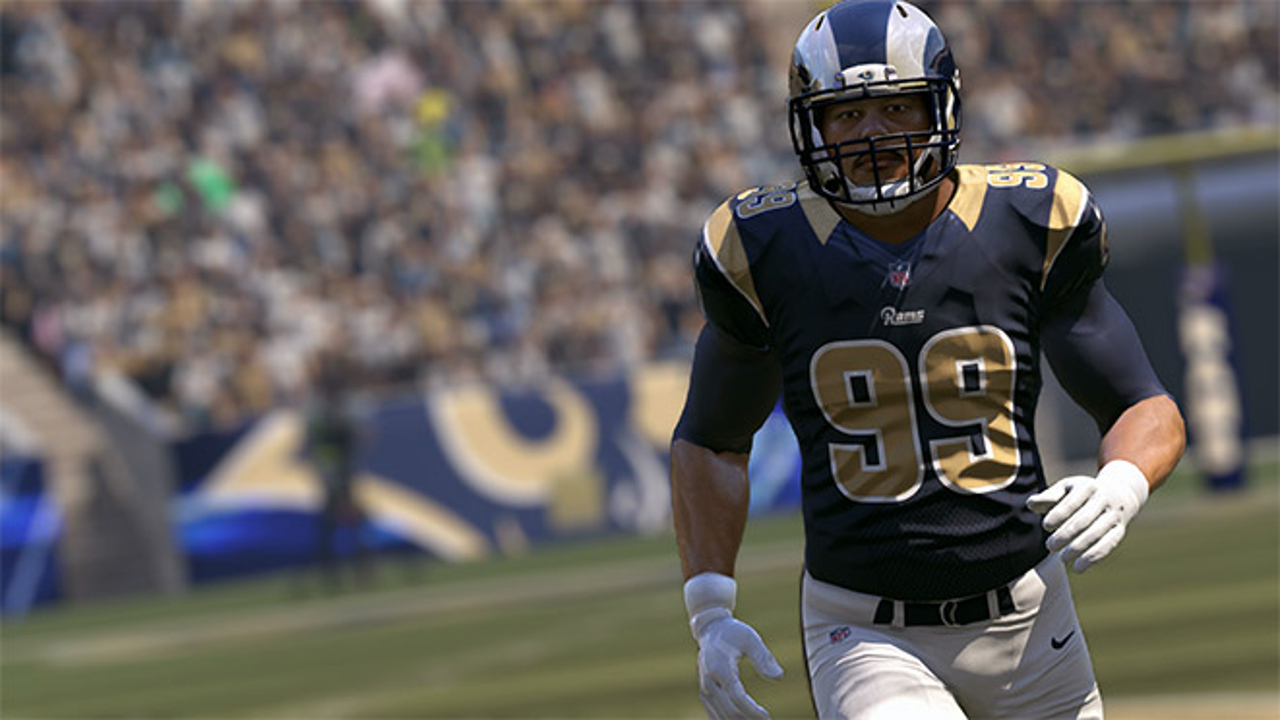 The latest ratings to be revealed for Madden NFL 17 are for the offensive line and the interior of the defensive line. So far the trend with the ratings has been that despite actual attributes either staying the same or rising from the conclusion of last season their Overall numbers have gone down and that continues at these positions. While the players making up the top 5 at DT are the same finished off Madden 16 there's one new member of the top 10 on the OL.
#5 Kawann Short – 92 Overall
T-#3 Ndamukong Suh – 93 Overall
T-#3 Fletcher Cox – 93 Overall
#2 Geno Atkins – 94 Overall
#1 Aaron Donald – 98 Overall
In terms of the Overall, Suh has dropped the most, down 4 from where he finished off last season. Atkins and Cox are down 3, Short 2, and Donald 1. However their most critical attributes have not shifted much. The biggest downgrade is for Suh who lost 3 points in Block Shedding but he's also up 1 point in both Speed and Acceleration. Short's +2 in Acceleration is the only other key attribute to have moved by more than a single point.
Offensive Line
T-#8 Josh Sitton – 91 Overall
T-#8 T.J. Lang – 91 Overall
T-#8 Travis Frederick – 91 Overall
T-#5 Terron Armstead – 92 Overall
T-#5 Trent Williams – 92 Overall
T-#5 Zack Martin – 92 Overall
#4 Andrew Whitworth – 93 Overall
T-#1 Marshal Yanda – 97 Overall
T-#1 Tyron Smith – 97 Overall
T-#1 Joe Thomas – 97 Overall
No surprise that the Cowboys dominate here with 3 players in the top 10. All of the lineman are down in Overall except for Trent Williams who actually went up by 3 points and took the spot that had been held by Richie Incognito who finished M16 rated 95. Williams was boosted 2 points in Pass Blocking and 5 in Run Blocking. The rest of the lineman were not significantly altered.
Previously: Top Rookies – Top Quarterbacks – Top Running Backs – Top Wide Receivers