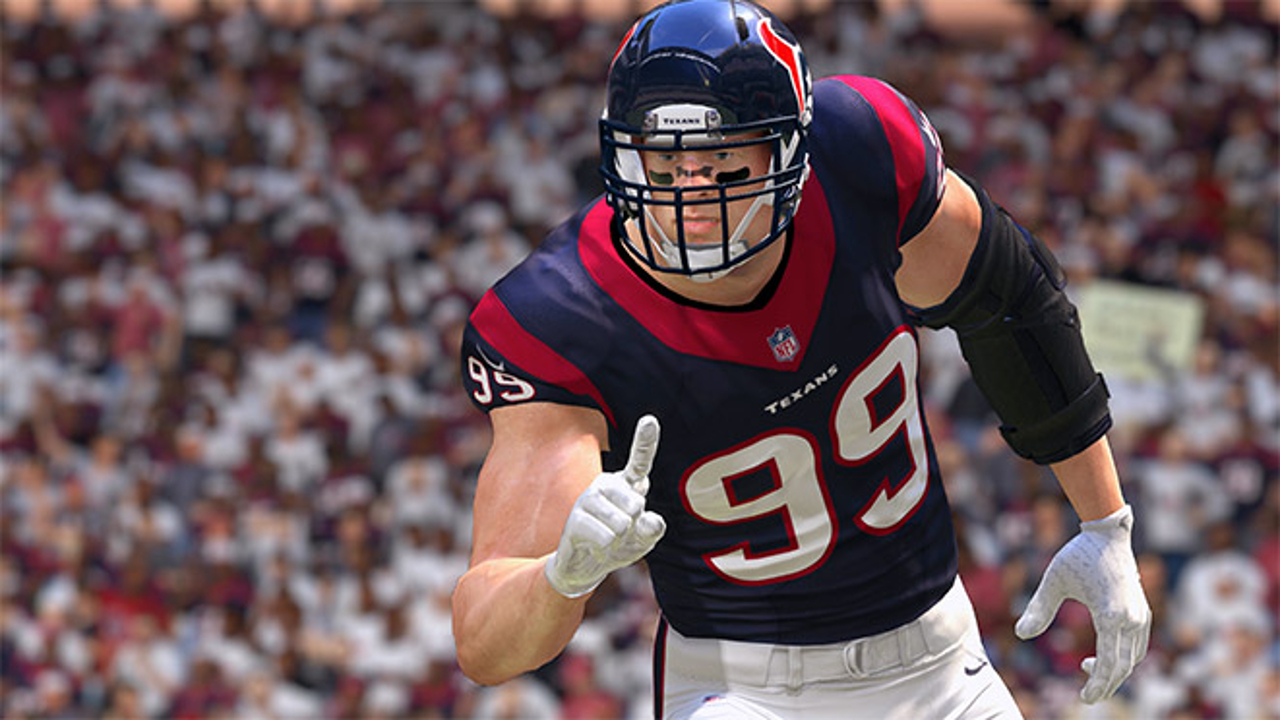 Any concerns about availability or effectiveness following back surgery won't affect J.J. Watt to start Madden NFL 17 as he's now the second player along with Rob Gronkowski to get a 99 Overall Rating. The big move made at defensive end is with Olivier Vernon who has jumped several players in order to stake a claim to a spot in the top five and in the process has knocked Michael Bennett out of the group.
#5 Olivier Vernon – 91 Overall
T-#4 Mike Daniels – 92 Overall
T-#4 Brandon Graham – 92 Overall 
#2 Jurrell Casey – 93 Overall
#1 J.J. Watt – 99 Overall
Again, Overall Ratings are down, but actual attributes are largely the same or have even gone up. No changes were made to any of their ratings in Strength, Power Moves, Finesse Moves, or Block Shedding. Vernon however received +2 in Speed and +1 in Acceleration while Casey got +2 in Play Recognition.
Previously: Top Rookies – Top Quarterbacks – Top Running Backs – Top Wide Receivers – Top Offensive Linemen and Defensive Tackles – Tight Ends