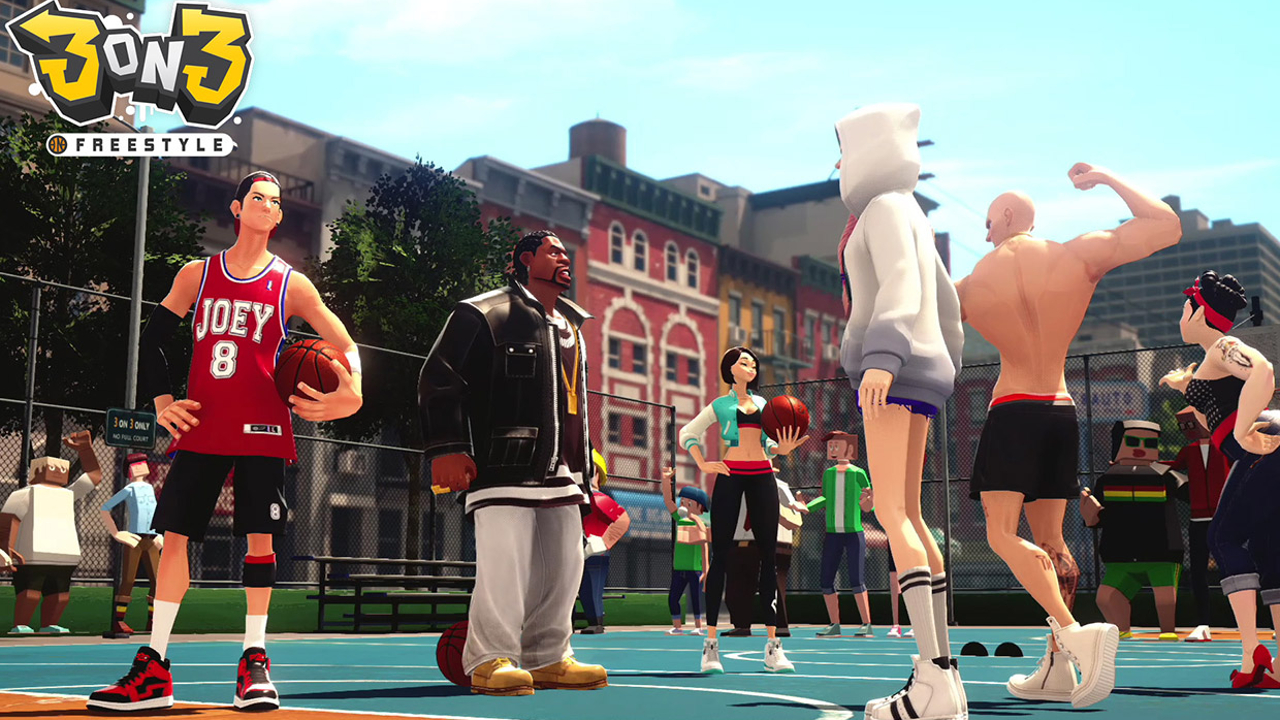 It has been an interesting journey for publisher JoyCity in taking the street basketball Freestyle series from PC to console. 3on3 Freestyle, coming only to the PlayStation 4, was supposed to release in May but it took until the very last day of that month for the company to announce a delay. The plan then became about a "beta" for the summer. The first update since then has now been made on what is happening with the unlicensed game.
3on3 Freestyle will release "at the end of the summer" which would mean likely September and before the 22nd of the month. That, of course, puts it right in the middle of the period when almost every sports game for the year hits the market. The difference would be in going free-to-play, as that could give it an opportunity to reach people who wouldn't have even given it a second thought otherwise. While it was originally going to be F2P the latest info from JoyCity does not explicitly state that it still will be releasing with that model in place.
There will be three modes of play in the game. 3v3 online, 1v1 online, and 1v1 against the CPU. "Every character is different and has its own abilities and skills, being able to play at a specific position. It's up to you to choose how you play, using crisp passes, mesmerizing dribbling or forcing your way through to win the game. Enjoy team-skills based on the combination of your players to score perfect alley-oops. Pick wisely the different types of players and pave your way to success! Your characters can also win experience points in order to boost their abilities and help you define the playing profile which suits you the most."
[Update] JoyCity has confirmed directly to me that the game remains free-to-play.