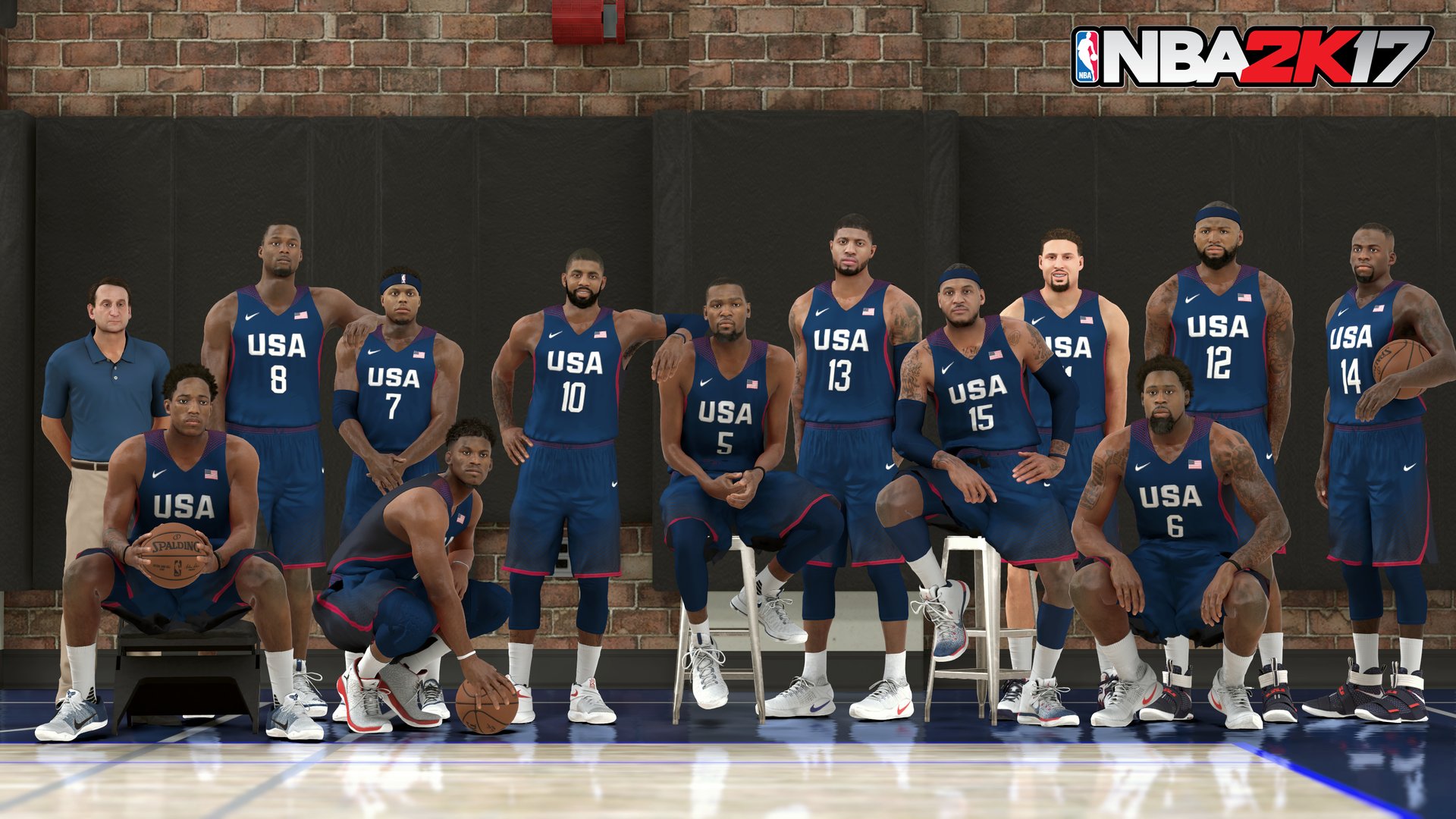 It's somewhat hard to believe but with NBA 2K17 releasing earlier than all but one league-licensed NBA game ever before there aren't even seven full weeks to go now until it's out. The announcement of this year's Olympic Men's National Team made on Wednesday however didn't even bring with it the first screenshot from 2K17. Later that day though the Team USA website included the first look at the game which had all sorts of graphical errors most notable among them players embarrassingly sinking into the floor.
Today 2K Sports delivered a fixed-up official version of the screenshot. Click it above to see full size. The screenshot is an attempt to recreate the team picture that was taken recently just with all players in uniform and not using various means to hide logos.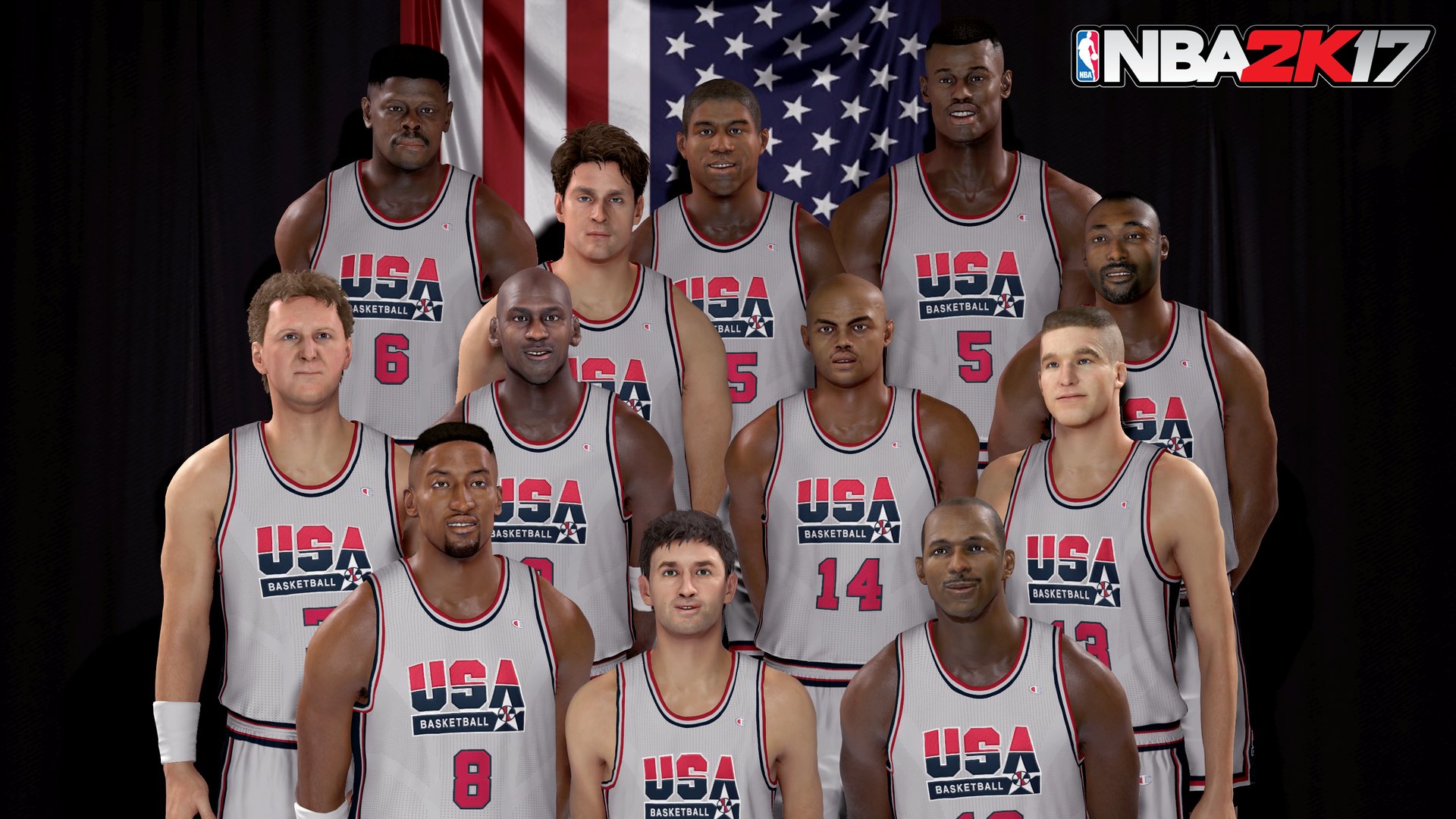 There's also now the first look at the 1992 Dream Team which is part of the pre-order bonus. All versions of 2K17 can be pre-ordered for 20% off by those with Amazon Prime.