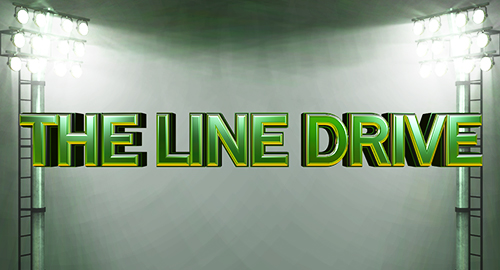 The Line Drive is a weekly collection of news, links, deal alerts, and updates that didn't necessarily warrant their own postings.
♦NBA 2K17 has recreated Dream Team and 2016 Rio USA photos with first screenshots.
♦Looking at some recent trades that went down in MLB through The Show and OOTP.
♦Latest Madden NFL 17 top player ratings: WRs – TEs – DLs – LBs – CBs
♦Brand new bundle now available for pre-order of 1TB Xbox One S with Madden NFL 17.
♦EA Sports announced complete soundtrack details w/Spotify list for NHL 17.
♦EA Sports announced the winners of this year's FUTTIES Awards for FIFA 16.
♦Hard to believe rumors of EA developing a CFL game from an exec proved to be false.
♦Sony San Diego is seeking feedback on the # of save slots for future MLB The Show games.
♦Pre-orders of NBA 2K17 are 20% off for Amazon Prime members including the $100 edition.
♦Pre-orders of Madden NFL 17 are live and 20% off for Amazon Prime members.
♦Pre-orders of FIFA 17 are live and 20% off to Amazon Prime members.
♦WWE 2K16 will be free to those with Xbox Live Gold subscriptions on XB1 from 8/16-9/15.
♦Second developer video centers on gameplay behind the upcoming Nascar Heat Evolution.
♦Turn 10 released a giant list with a second set of cars that'll be found in Forza Horizon 3.
♦Marketplace access through the official website has returned for MLB The Show 16.
♦Details on the latest updates that have been made for NBA Live Mobile.
♦Details on the Xbox One Summer Update which has started to roll out worldwide.
♦Sign-ups are now open for the PS4 system software update beta to start in early August.
♦Twitter will begin streaming some MLB and NHL games plus a highlights show.
♦Blu-ray releases this week headlined by Keanu and Batman: The Killing Joke.