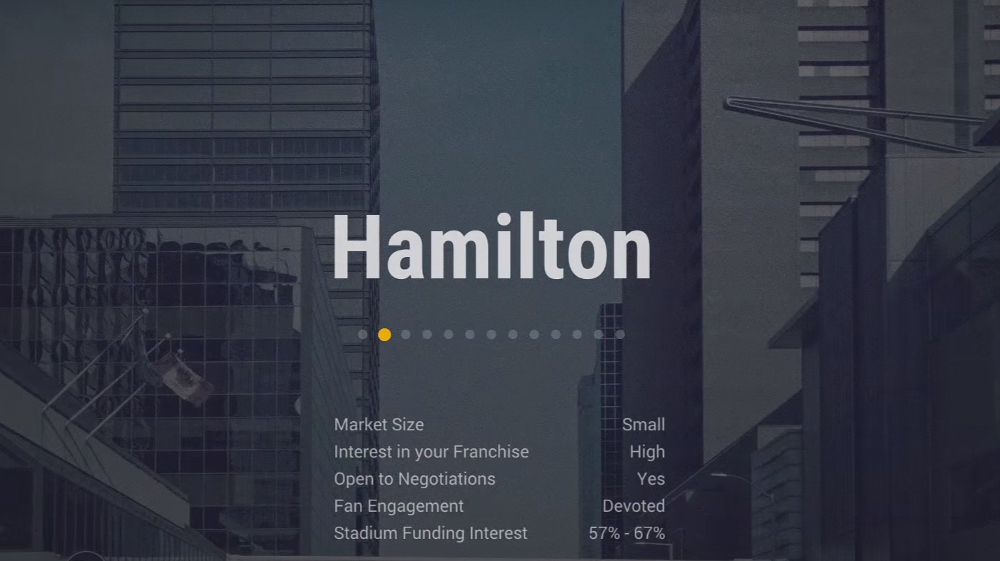 One of the big new features for Franchise Mode in NHL 17 is team relocation. Be a GM will offer the opportunity to move a team to a new city and 19 of them have now been revealed. Cities vary in size of the market, fan engagement, stadium funding percentage, and interest in the team which will presumably play a role in whether relocation is accepted by the league.
Relocation Options: Baltimore, Cincinnati, Cleveland, Halifax, Hamilton, Hartford, Houston, Indianapolis, Kansas City, Las Vegas, Milwaukee, New Orleans, Oklahoma City, Portland, Quebec City, Salt Lake City, San Diego, Saskatoon, Seattle.
Relocation comes into play because of the new ownership aspect in Be a GM, which also adds in other team-control aspects like ticket prices, marketing, and arena upgrades.