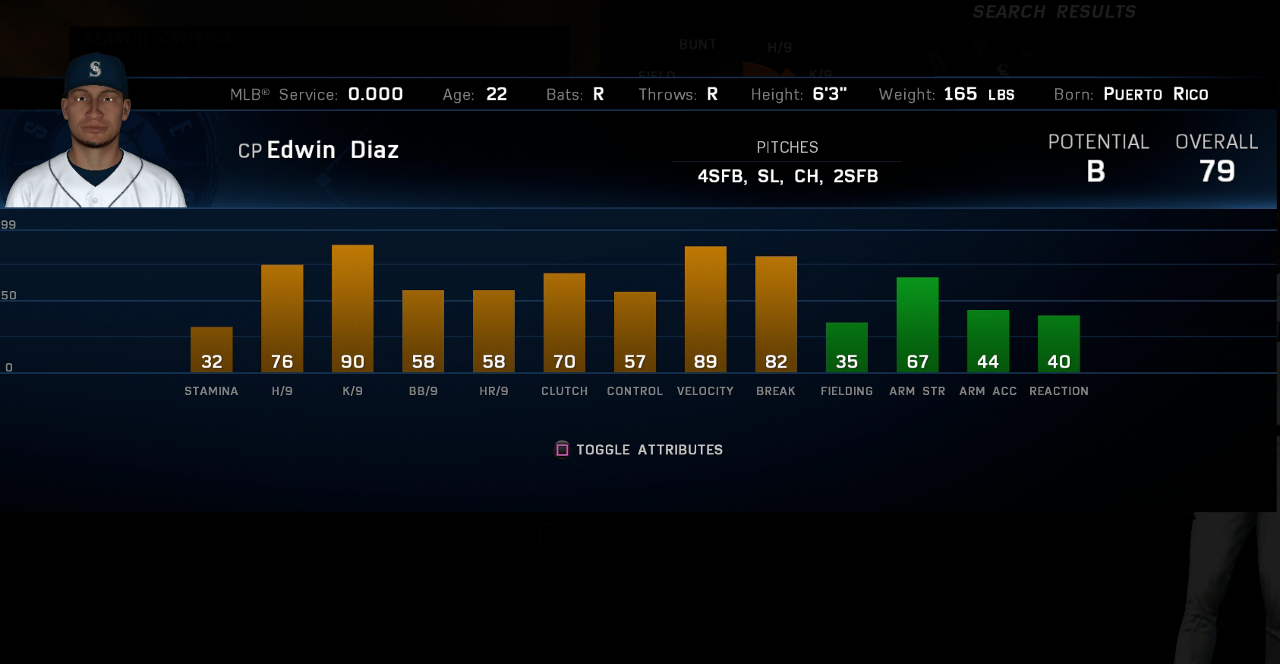 The long-awaited debut of Edwin Diaz in MLB The Show 16 is finally here. The rookie phenom of the Mariners who has set records in strikeouts to begin a career and is now 10-for-10 in saves with a strikeout rate over 16 per 9 has been added to the game in today's roster update. It took almost 3 full months for that to happen. He's been given only 90 in K/9 and 89 in Velocity.
Notable ratings changes in this week's update include Corey Seager (+2 to 91), Jean Segura (+3 to 87), Seunghwan Oh (+3 to 83), Addison Russell (+3 to 82), and Chris Devenski (+16 to 74).
The newest Flashback Cards for Diamond Dynasty are Rookie Carlos Beltran (88 Overall), Legend Steve Finley (87), Rookie Andrew Bailey (87), Rookie Jason Kipnis (86), Rookie Huston Street (85), Rookie Edinson Volquez (78), and Rookie Kyle Kendrick (72).