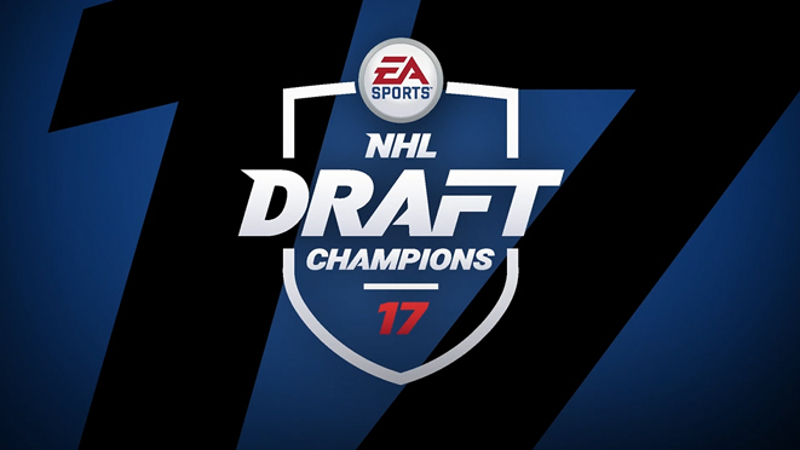 EA Sports introduced competitive draft-style modes last year in Madden and FIFA. Draft Champions now will be making its debut in the NHL series and today the publisher went into further details on what to expect along with a trailer showcasing the mode.
The NHL version of Draft Champions involves 12 rounds with 4 players to choose from in each, followed by a series of games played against either the CPU or online opponents.
Please enable Javascript to watch this video
Select Your Theme
Draft Champions is all about making decisions that will impact the overall build of your team and your first big decision comes right off the bat. When you first enter Draft Champions you'll be asked to select one of four different team themes. Themes determine which players will be made available to you during your 12 round draft and will also be used to generate a base team before the draft stats. Your base team will be made up of low to mid-tier players who fit your selected theme. Draft Champions' themes will be updated throughout the year to keep the mode fresh and exciting during the hockey season. Once you've select your theme it's time to start drafting.
Get Drafting
Now it gets exciting, it's time to draft and improve upon your base team. Players choose between four players in each round, and with a limited number of rounds, each pick matters. Each player selected will be an upgrade over the base team, and Draft Champions will give players tough decisions in every round.
Every draft will feature a variety of players so your final team will almost always look different. Shape your team how you wish, if you enjoy playing a run and gun style then select speeders and snipers; if you like to play a defensive style, load up of high-end defenseman and two-way forwards – the choice is yours.
The Draft Championship
After the draft, it's time for you and your team to hit the ice. Players who selected 'Play Solo' in the Draft Champions menu will faceoff against the AI, while players who selected 'Play Head to Head' will face off against live competition online. Your goal is to win four games in a row, with each victory you will get closer to winning the Draft Championship.
Draft Collectibles
For every game you complete you'll earn Draft Collectables. These collectables can be used to complete Hockey Ultimate Team dynamic sets which allows you to unlock high-end player items, packs and more. The more games you win the more Draft Collectables you will compile.