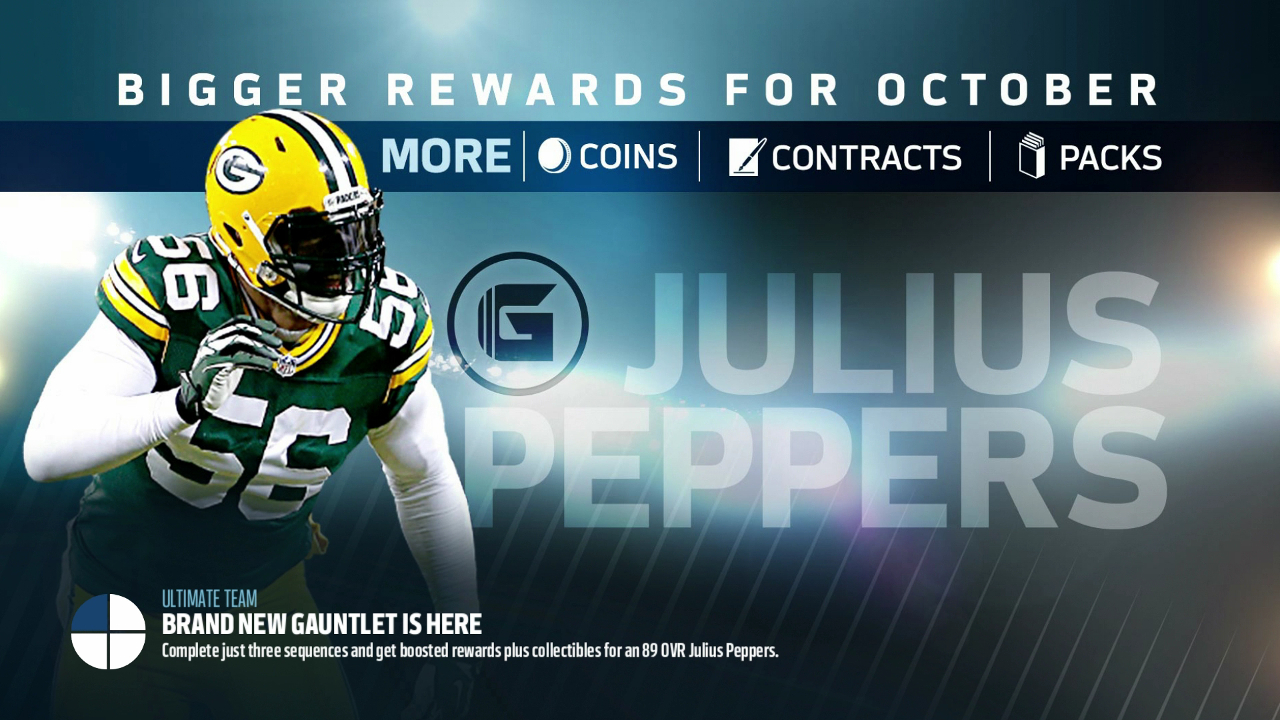 One of the most common complaints with Ultimate Team modes in various sports games is the pressure put on users to pay money in order to build competent rosters and compete with others online. Madden has managed to avoid necessitating money be spent – though naturally they're happy to have those that do – by implementing an expansive system of "Solo Challenges" which provide coins, players, and packs for completion. Now easily the best sequence of challenges has been introduced in Madden NFL 17.
The new October Gauntlet just went live in the game. There are three Gauntlets to run through focused on running, passing, and defense. Each one has 20 challenges to complete set against the CPU on Pro difficulty.
Those who go through all 60 will have earned over 100,000 Coins, 12 Contract Reward Packs, 6 Pro Packs, 6 All-Pro Packs, 3 Legend Packs, 3 Elite Player Packs, and an 89 Overall Julius Peppers. In terms of dollar amount that equates to about $80 worth of earnings. All that alone could turn a beginner's team into a very solid one or take a good team to the next level.