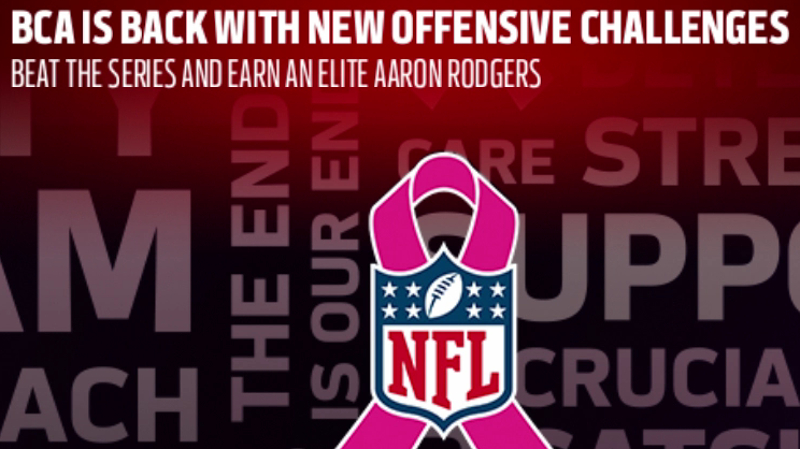 There are currently a number of great Solo Challenge routes to take in Madden NFL 17 Ultimate Team thanks in large part to the recent introductions of the October Gauntlet and NFL Journey. The Breast Cancer Awareness program that was introduced last week for the defensive side of the ball has now switched to the offense and will be available until next Friday.
Those who complete the 16 challenges will have earned over 21K Coins, 6 packs, and an 85 rated Aaron Rodgers. BCA cards for players on offense include their own Chemistry. When four players are in the starting lineup they'll receive ratings boosts of +2 to Strength, Awareness, and Stamina. Sets can be completed to turn 10 Silver players into a Gold or 10 Gold players into an Elite. A collection of all 23 BCA players can be swapped for a 92 Overall Aaron Rodgers.
BCA packs can be purchased from the store for 1000 Points (the equivalent of $10) and provide 4 Gold or better BCA players on offense. Some BCA packs can also be earned through the process of completing other Solo Challenges.