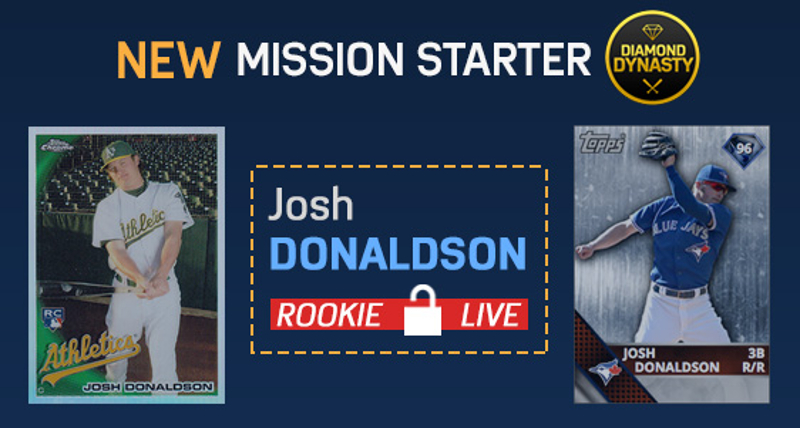 With the ALCS and NLCS underway SCEA has rolled out two new Missions in MLB The Show 16's Diamond Dynasty mode. Owners of the Josh Donaldson and Andrew Miller Rookie Cards will have the new challenges unlocked in order to obtain their current Live Series Cards.
Andrew Miller requires 6 wins (he was a starter as a rookie for Detroit). His Rookie Card can currently be purchased from the Marketplace for under 2,000 Stubs. The Live Series Card that would be earned has a value right now of about 9,000 Stubs.
The bigger upside is with Josh Donaldson. His Rookie Card is going for about 16,000 Stubs but the Live Series version that would be earned is worth 32,000. It's a much tougher goal to reach however as the Rookie Donaldson has to hit 25 doubles to unlock the Live card.
There are also special "Championship Series Packs" this week that offer an increased chance at pulling Miller or Donaldson Rookie Cards. 4 cards are in each pack featuring players from the final 4 teams in the postseason. Those packs are being sold for 3,000 Stubs.