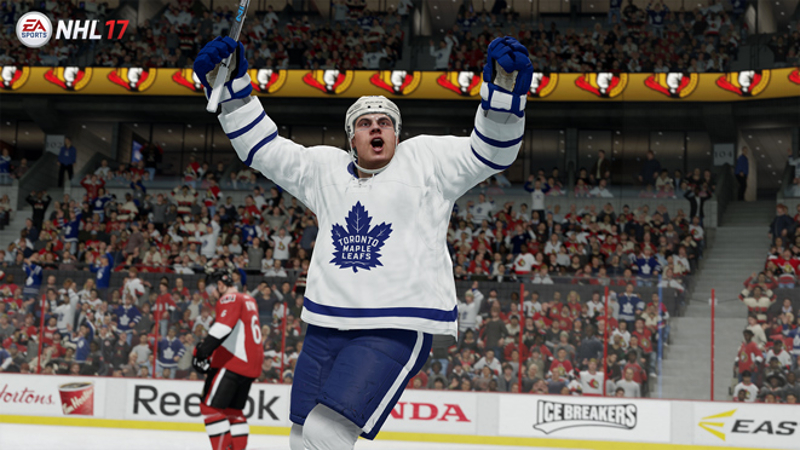 On the heels of yesterday's patch for NHL 17 is the arrival of the game's first roster update since the beginning of the season. This is a highly anticipated update not just for getting the NHL team rosters (mostly) accurate but the introduction of rookies who have made their first official appearances. Additionally rosters have been updated for Liiga, SHL, DEL, Extraliga Ledniho Hokeje, and National League.
After scoring four goals in his first game Auston Matthews of the Toronto Maple Leafs makes a celebrated debut in NHL 17. The 19-year-old center comes in rated 85 Overall and that already makes him the third highest rated player on the team. He also has been given Potential designated as 'Elite' which will influence progression in Franchise Mode.
Other notable rookies include Patrik Laine and Kyle Connor (WPG) who are rated 82 and 80 respectively, a 79 Overall rating to Jesse Puljujarvi (EDM), Devin Shore (DAL) and Jimmy Vessy (NYR), and Travis Konecny (PHI) who makes his debut at 77.