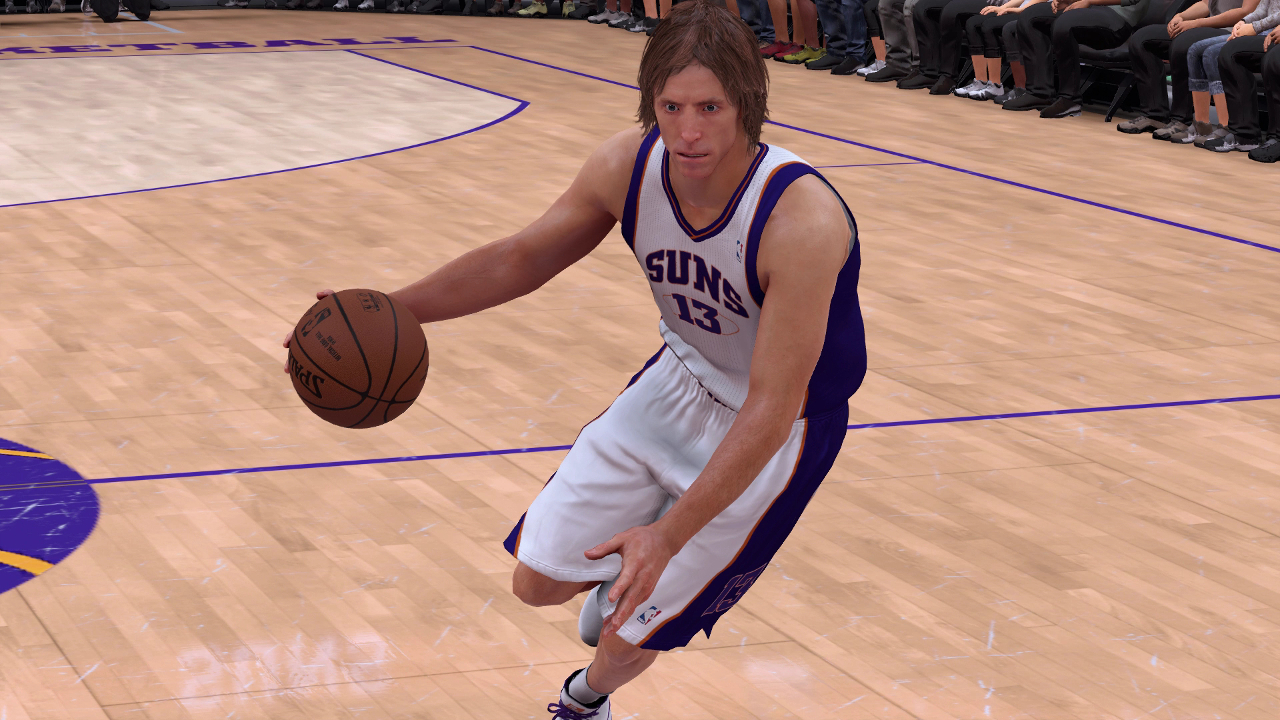 The second roster update for NBA 2K17 has just gone out and not only does it deliver the first ratings changes for the season but one legend has been returned to the game. Steve Nash is once again on the classic 2004-05 Phoenix Suns and 2002-03 Dallas Mavericks teams. He was in 2K16 with their addition but was absent from both rosters for the launch of 2K17.
Kawhi Leonard is now the second highest rated player in the game. In moving up 2 points to 95 Overall, Leonard has surpassed Stephen Curry who remains at 94, and now trails only LeBron James who sits at 96. Several superstars have risen early in the season led by former teammates Kevin Durant and Russell Westbrook who are both up a point to 94. Also having been lifted in the update are James Harden (+1 to 91), Anthony Davis (+1 to 91), DeMar DeRozan (+1 to 88), Dwight Howard (+2 to 86), and Joel Embiid (+2 to 80).
Taking the biggest hit to start the season is Klay Thompson down 2 points to 88 Overall. Shooting a horrid 21% on three-pointers has led to Thompson dropping 9 points in 3pt Contested and 6 points in 3pt Open attributes. Other notables going down are Andre Drummond (-1 to 86), Derrick Favors (-2 to 83), and Rajon Rondo (-2 to 79).