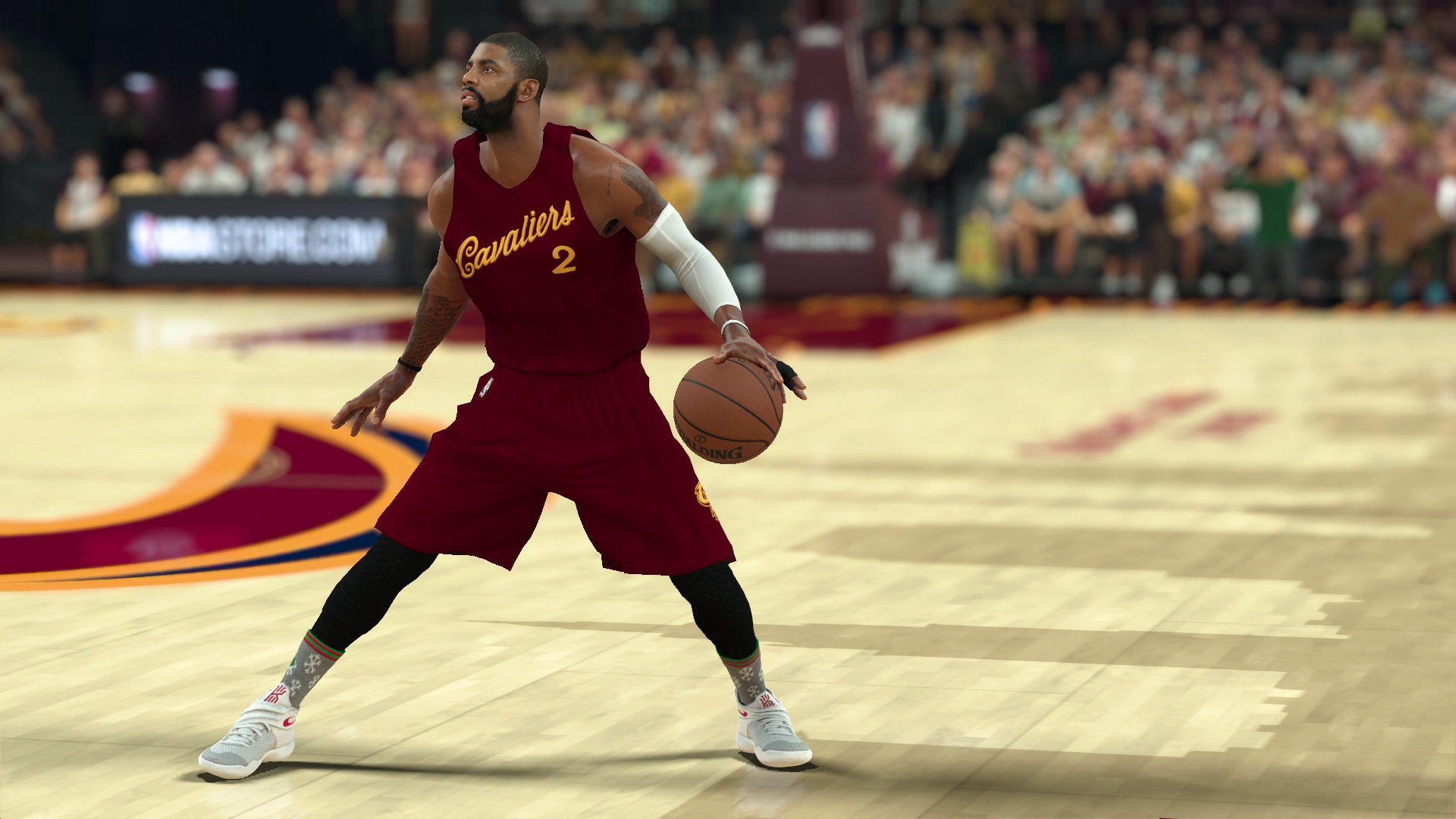 Many look at Christmas Day as the unofficial start to the NBA season. It's an excessively long 82 game season after all with a great number of them being perceived as largely, if not completely meaningless. That has especially been the case in the age of "super teams" with fans just waiting for the Playoffs when those few teams will inevitably go head-to-head.
That however is something that can be played out differently in video games and the new 'Start Today' feature for MyLeague Mode in NBA 2K17 opens up some interesting scenarios that can make playing through the months ahead more interesting. New MyLeagues can begin with the current day's standings and statistics. Instead of every team starting at 0-0 there are focused challenges that can be taken on for the more condensed season that remains. 
Cruise to the Playoffs
For those who want an easy path to the postseason and a high seed go with the Cavaliers (26-7), Raptors (23-10), Warriors (30-5), Spurs (27-7), or Rockets (27-9). The Cavs will have by far the easiest road to the NBA Finals of those teams while the Spurs, Rockets, and Raptors would present the most challenge for reaching the Finals.
Battle for the Playoffs and Positioning
The Eastern Conference is a jumble of teams within just 5 games of each other for seeds 3 through 12. The Celtics, Hornets, Hawks, Bucks, Pacers, Bulls, Wizards, Knicks, Pistons, and Magic all have a shot at the playoffs and even grabbing home court in the first series. Avoiding the 7 and 8 seed in the East is important here so as not to face the Cavs or Raptors in the first round. The Southeast Division is up for grabs, and while that won't mean guaranteed home court one of those teams may have the clearest route to it.
In the Western Conference there's really only the 8 seed to go after, with the 4-7 seeds (Jazz, Clippers, Grizzlies, Thunder) jockeying for position amongst themselves and preparing for difficult first round matchups. The Blazers, Kings, Nuggets, and Pelicans are best positioned to make a run at that final playoff spot but then face the unenviable task of taking on the Warriors.
Rebuild or Playoff Longshot
The trade deadline is February 23rd so there's still plenty of time to shake up rosters and either make an against-the-odds run or rebuild the team for future seasons. The Suns, Mavericks, Timberwolves, Lakers, Nets, 76ers, and Heat are the teams that fall into this category.