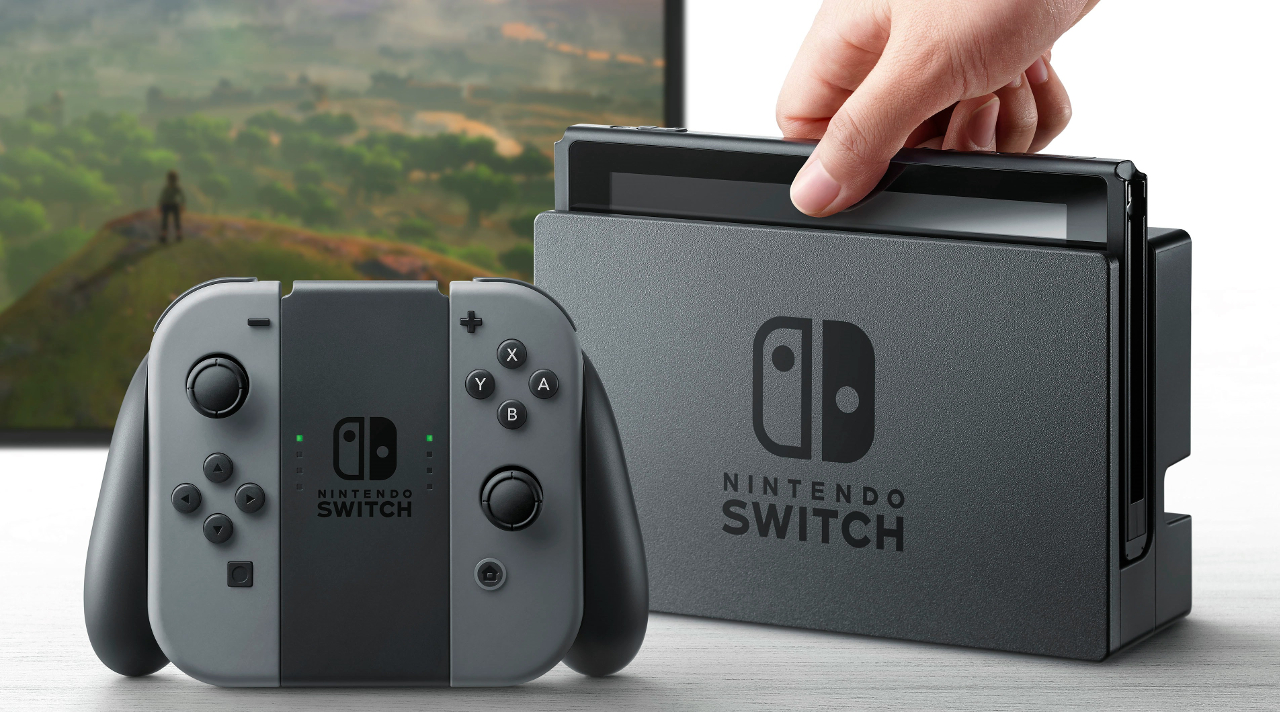 Nintendo just held their highly anticipated reveal event for the home/portable hybrid system Switch and announced details about its release, capabilities, and games in development.
The Nintendo Switch will launch worldwide on March 3 with a price of $300. The online service will initially be free but after a period of time will transition to a paid service.
The system offers three different ways to play with TV Mode, Tabletop, and Handheld. The detachable Joy-Cons feature rumble and motion as well as a capture button for screenshots and eventually videos. Battery life when out of the home dock will run from 2.5-6.5 hours. There will be 32 GB internal memory that can be expanded by purchasing an SDXC memory card. The Pro Controller will retail for $70.
Nintendo has not been a destination for sports gaming fans however that could change with Switch if it catches on. It'll depend heavily on whether players will pay into the Ultimate Team-type modes, a proposition that may prove more difficult than anticipated with a paywall being set up for the system's online. FIFA was announced for "later this year" and will be custom built for the system. NBA 2K18 will also be coming to the Switch. No word on Madden or others. Additionally there's a new IP called Arms releasing this spring, which is a boxing-like game featuring extendable arms that utilizes the motion controls in the Joy-Cons.
Amazon currently has the Switch available for pre-order (unclear how long that will last for) along with some games including FIFA and Zelda which are 20% off for Prime members.