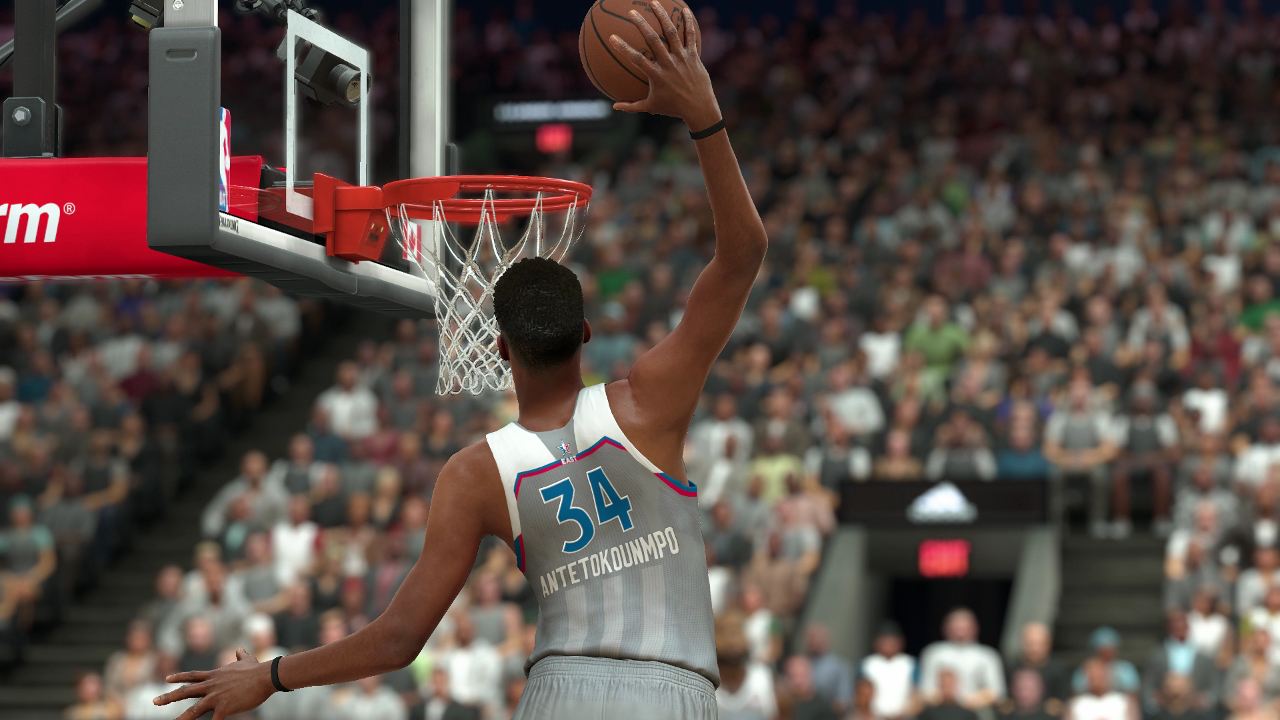 The rosters for the 2017 NBA All-Star Game were filled out yesterday with the announcement of the reserves and now today the teams have been updated in NBA 2K17. Last week the uniforms were added but even still the game in 2K17 is played in last year's venue of Toronto. Hopefully that'll be updated to New Orleans with the 2017 ASG court soon.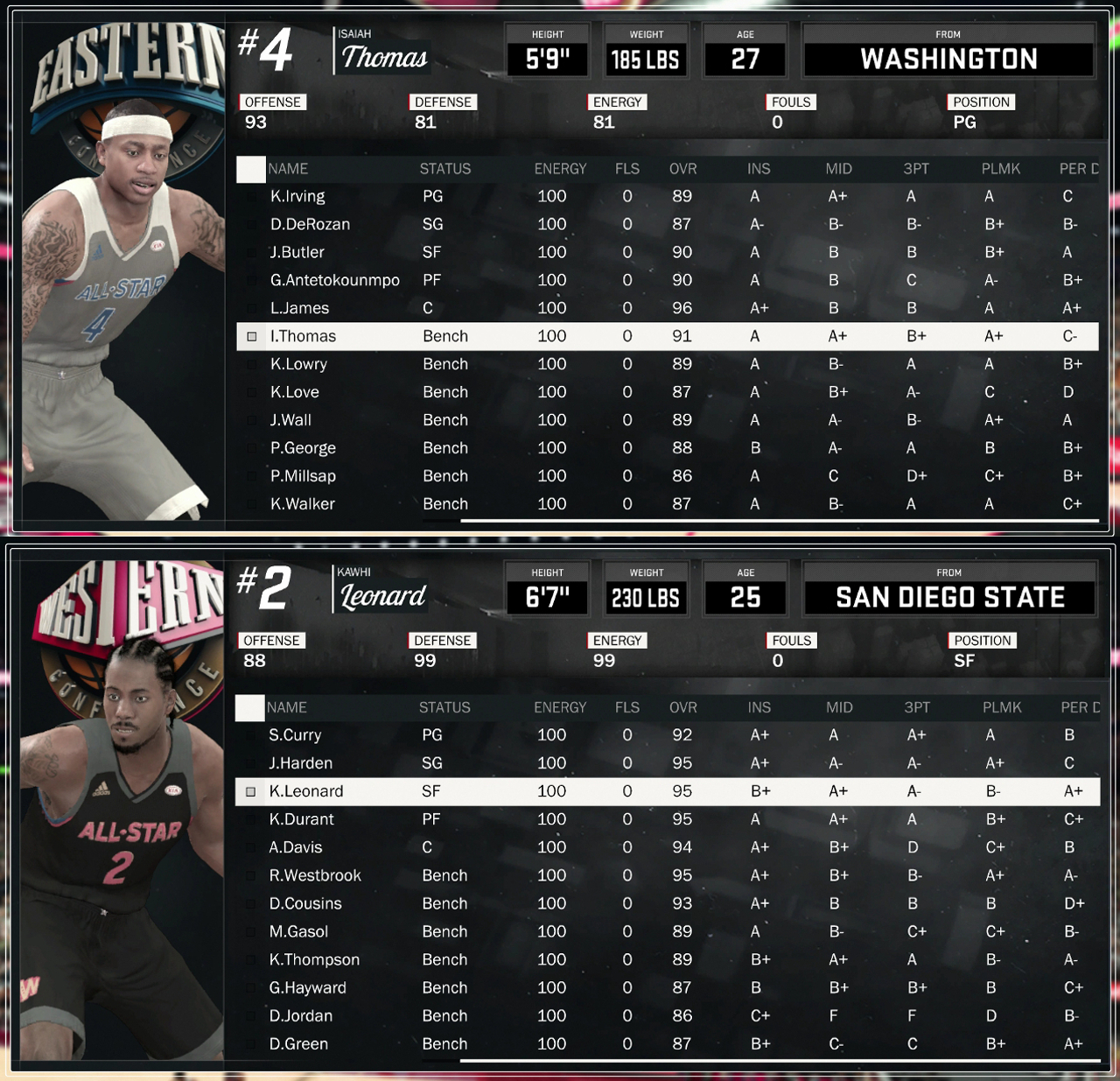 Based on the NBA 2K17 player ratings the Western Conference has the stronger roster. The average Overall Rating is 91.4 compared to the Eastern Conference's 89.1. Reigning back-to-back league MVP Steph Curry is the lowest rated starter on the West and rates out 7th overall on the team. There's also a pretty considerable mismatch in the way the rosters are constructed considering the East doesn't have a center on the roster while the West has four of them in Anthony Davis, DeMarcus Cousins, Marc Gasol, and DeAndre Jordan.
[Update 1/29] Last year's court has just been replaced with the one for New Orleans.