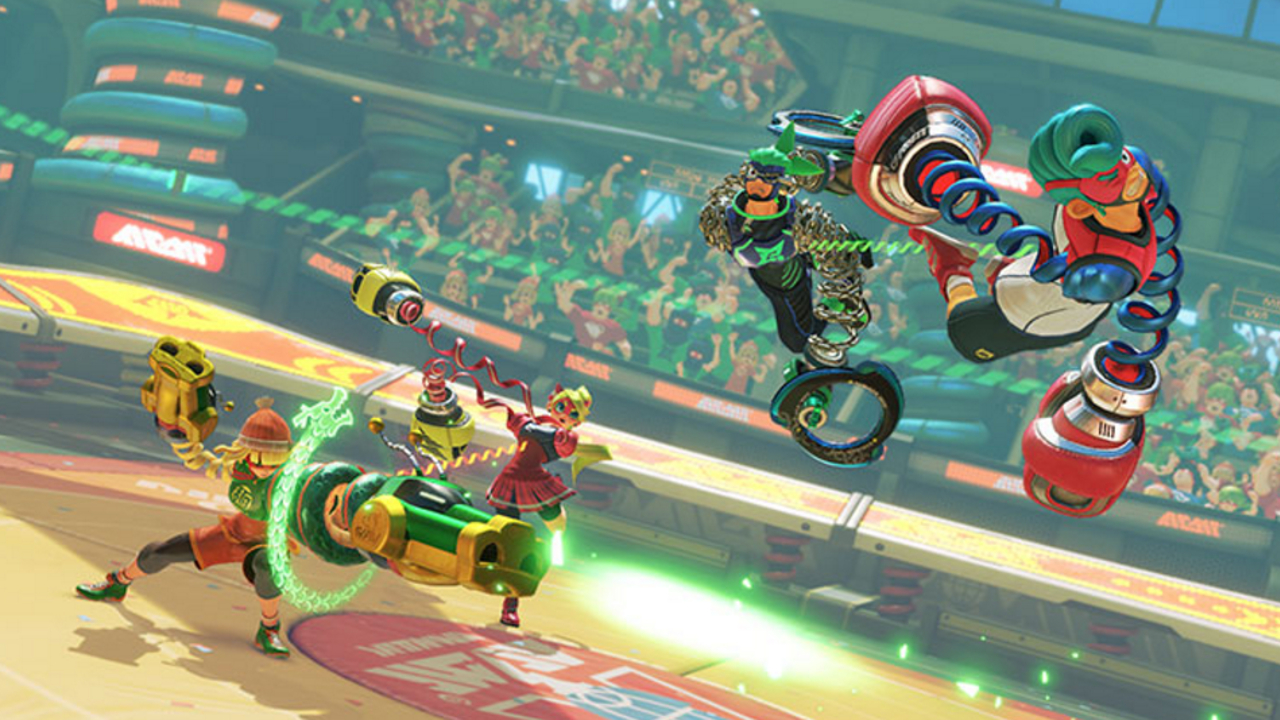 Outside of the new Zelda there hasn't been much to play on the Nintendo Switch since it launched in early March. That will be changing in the coming months and among anticipated titles on the way is a promising new IP from the company called ARMS. The boxing-like game can be played with either motion controls or standard control schemes and features a number of unique characters, arenas, and weaponized arms.
Nintendo just held one of their Direct presentations and included news on ARMS which now has an official release date of June 16. A new character for the game was introduced and it was revealed that there will also be 2-vs-2 play.
One of the biggest features in the upcoming fighting game is the ability to equip two types of customizable ARMS per fighter. These ARMS range from standard gloved ARMS to curved weapons like boomerangs. Each ARM has a special attribute like fire, ice or electricity that activates when delivering a charge punch. As players fight through the game, they will earn in-game currency that can be used to play the ARM Getter, a fun mode in which they can get new ARMS for their fighters. The fast-paced game can be played in 1-v-1 matches or even 2-v-2 for more entertainingly chaotic battles. During the Nintendo Direct presentation, a new character was also revealed: the super-fast, ramen-armed Min Min.
Please enable Javascript to watch this video