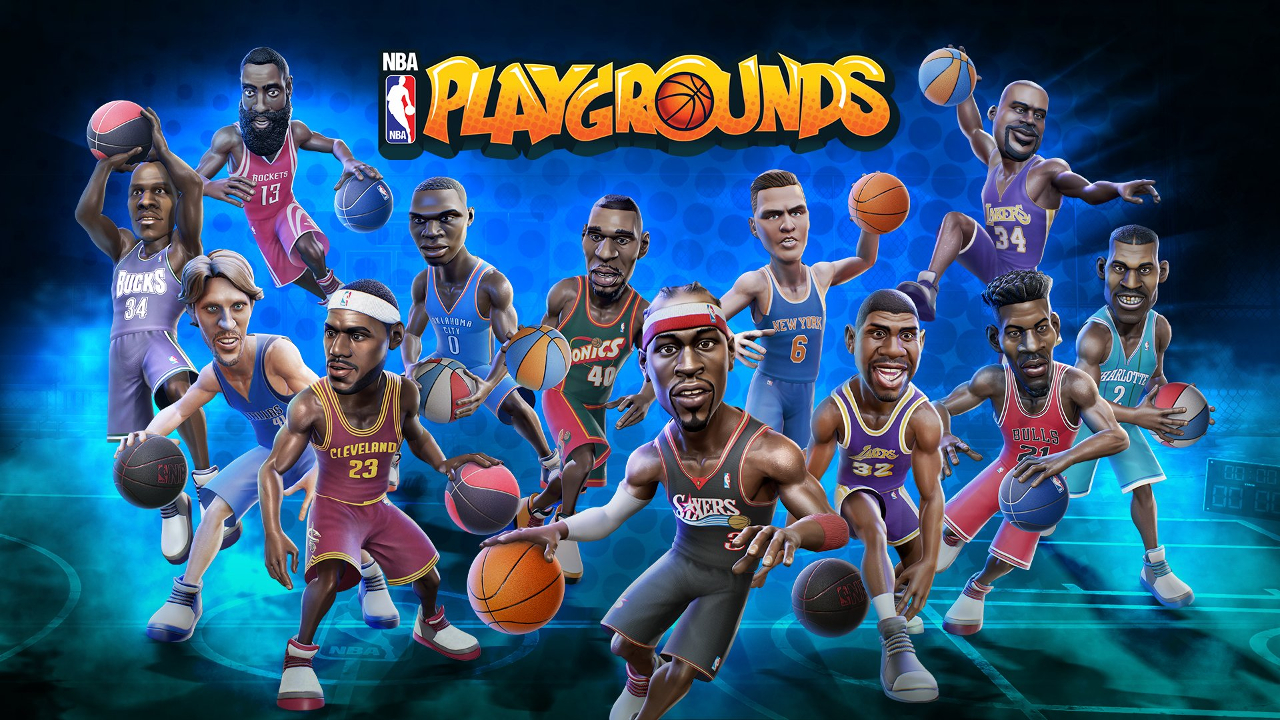 When NBA Playgrounds releases next month it'll feature over 200 current and former players. Some of those on the roster have been seen in the two trailers and handful of screenshots that have been released and even more now are known thanks to the image above.
Legends confirmed thus far are Ray Allen, Shawn Kemp, Allen Iverson, Magic Johnson, Shaquille O'Neal, Larry Johnson, Wilt Chamberlain, Grant Hill, Maurice Cheeks, Chris Webber, Chris Mullin, Clyde Drexler, Alex English, Spud Webb, Chauncey Billups, Dell Curry, James Worthy, Dominique Wilkins, and Billy Cunningham.
It should be fully expected that the best present day players from every team will make it into the game given that the license gives them free reign to them all. Those seen to this point: James Harden, Dirk Nowitzki, LeBron James, Russell Westbrook, Kristaps Porzingis, Jimmy Butler, Pau Gasol, C.J. McCollum, Monta Ellis, Carmelo Anthony, Chris Paul, Dwyane Wade, John Wall, Kevin Durant, DeAndre Jordan, Dwight Howard, Andrew Bogut, Elfrid Payton, Andre Drummond, Stephen Curry, Kawhi Leonard, Brandon Ingram, Anthony Davis, Buddy Hield, Jrue Holiday, Derrick Rose, Kyrie Irving, Zach LaVine, DeMar DeRozan, DeMarre Carroll, Ricky Rubio, Kevin Love, Paul Millsap, Rudy Gobert, Miles Plumlee, Rajon Rondo, Blake Griffin, Trey Burke, Damian Lillard, Gordon Hayward, George Hill, and Thon Maker.
The 2-on-2 arcade style game NBA Playgrounds will be sold for $20 as a digital download for PlayStation 4, Xbox One, PC, and Nintendo Switch.