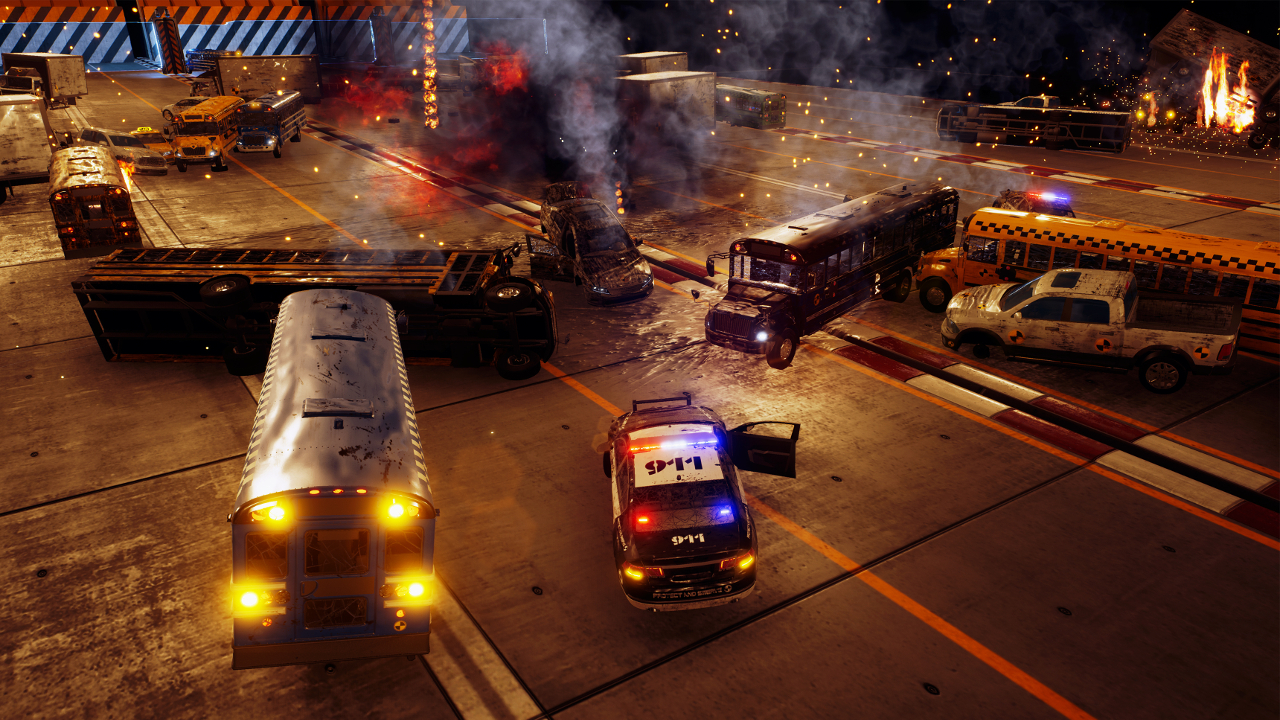 When the original creators of the Burnout series opened their own studio the first effort was a destruction-based game set within various environments using a golf club and ball – having taken inspiration from the popular 'Crash Mode' of the Burnout days. Three Fields Entertainment today announced that their next game will go back to the Burnout roots with a game centered on creating the biggest most costly car crashes.
Powered by Unreal Engine, Danger Zone combines real physical crashes with explosive gameplay. Shunt vehicles into oncoming traffic, take down trailers to shed their payloads and use your explosive "SmashBreaker" to move your vehicle around. The more explosions you cause, the bigger your score.
The first game after forming the studio, Dangerous Golf, was sound conceptually but fell apart technically and just didn't have much staying power. Some issues were addressed with post-release support but that still couldn't solve the fundamental lack of substance problem. That was followed that up with a VR shooting game. At this point it's fair to expect that much has been learned in the process and this new game will launch in a far stronger state.
Danger Zone will be coming to PlayStation 4 and PC as a digital download and will release in late May. Price has not yet been announced.